Spring has arrived, and that means more and more people are getting their homes ready to sell. But with recent shifts in real estate, this year's spring housing market will be different from the frenzy of the past several years. To sell your house quickly, without hassles, and for the most money, be sure to follow these four simple tips:
1. Make Sure You Give Buyers Access
One of the biggest mistakes you can make as a seller is limiting the days and times when buyers have access to view your home. In any market, if you want to maximize the sale of your house, you can't limit potential buyers' access to view it. If it's not accessible, it could cost you by sitting on the market longer and ultimately selling for a lower price.
2. Make Your Home Look as Good as Possible on the Inside
For anything to sell, especially your home, it must look inviting. Your real estate agent can give you expert advice on ideal staging for your home. Even updating a room with fresh paint, steam cleaning carpets, or removing clutter from the garage can make a big impact.
3. First Impressions Matter
The old saying "you never get a second chance to make a first impression" matters when selling your house. Often, the first impression a buyer gets is what they see as they walk up to the front door. Putting in the work in on the exterior of your home is just as important as what you stage inside. Freshen up your landscaping to improve your home's curb appeal so you can make an impact with potential buyers.
4. Price It Right
This is probably the most important aspect of selling your home in today's real estate market. If a house is priced competitively, it's going to sell. Period. To do this, you have to know what's happening with home prices in your area and understand the factors that are affecting the market right now. That's why it's best to work with a trusted real estate professional who can ensure you list your house at the right price.
Find Your Next Home
[showcaseidx shortcode encountered an error]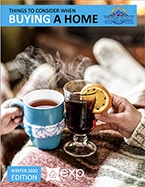 Please call/text/message/email me to share your thoughts about your next home and I'll identify your most important next step.
If you're reading this late at night and want to start now, first send me an email, then focus on these items of the home buying process: 1) Download my Home Buyers Guide to learn general information (if you're into doing your own research). 2) Talk to a quality mortgage lender and get pre-approved for financing. 3) Search for homes currently on the market to get a feel for the types of homes, locations, and price points available. 4) Read my Denver real estate blog (updated daily!) to further educate yourself about the market and relevant topics for home buyers. And of course, when in doubt, just call me and I will help you with each step of your journey.
Create Your Free MLS Home Search Account »
When It Is Time To Sell Your Home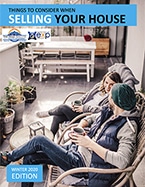 Find out how much your home is worth and download my free guide for home sellers for helpful information. It is important to choose a REALTOR® who can develop an effective marketing strategy for your property, negotiate well on your behalf, and has the knowledge to provide an accurate market comparison so you can determine the right asking price. The market changes each week and your asking price is an important component of your selling strategy. I am here to listen and serve. I will share how your home stacks up against the competition, or how we can position your property to sell quickly and for a good price, or talk through any unique circumstances or goals. Contact me today to start a discussion…
My Denver real estate blog is updated daily with useful information for home buyers and sellers…
Real Estate Housing Market | Buying a Home | Selling a Home | Financing a Home | Renting | Homeownership | Investing