If you're following the news, chances are you've seen or heard some headlines about the housing market that don't give the full picture. The real estate market is shifting, and when that happens, it can be hard to separate fact from fiction. That's where a trusted real estate professional comes in. They can help debunk the headlines so you can really understand today's market and what it means for you.
Here are three common housing market myths you might be hearing, along with the expert analysis that provides better context.
Myth 1: Home Prices Are Going To Fall
One piece of fiction many buyers may have seen or heard is that home prices are going to crash. That's because headlines often use similar, but different, terms to describe what's happening with prices. A few you might be seeing right now include:
Appreciation, or an increase in home prices.
Depreciation, or a decrease in home prices.
And deceleration, which is an increase in home prices, but at a slower pace.
The fact is, experts aren't calling for a decrease in prices. Instead, they forecast appreciation will continue, just at a decelerated pace. That means home prices will continue rising and won't fall. Selma Hepp, Deputy Chief Economist at CoreLogic, explains:
". . . higher mortgage rates coupled with more inventory will lead to slower home price growth but unlikely declines in home prices."
Myth 2: The Housing Market Is in a Correction
Another common myth is that the housing market is in a correction. Again, that's not the case. Here's why. According to Forbes:
"A correction is a sustained decline in the value of a market index or the price of an individual asset. A correction is generally agreed to be a 10% to 20% drop in value from a recent peak."
As mentioned above, home prices are still appreciating, and experts project that will continue, just at a slower pace. That means the housing market isn't in a correction because prices aren't falling. It's just moderating compared to the last two years, which were record-breaking in nearly every way.
Myth 3: The Housing Market Is Going To Crash
Some headlines are generating worry that the housing market is a bubble ready to burst. But experts say today is nothing like 2008. One of the reasons why is because lending standards are very different today. Logan Mohtashami, Lead Analyst for HousingWire, explains:
"As recession talk becomes more prevalent, some people are concerned that mortgage credit lending will get much tighter. This typically happens in a recession, however, the notion that credit lending in America will collapse as it did from 2005 to 2008 couldn't be more incorrect, as we haven't had a credit boom in the period between 2008-2022."
During the last housing bubble, it was much easier to get a mortgage than it is today. Since then, lending standards have tightened significantly, and purchasers who acquired a mortgage over the last decade are much more qualified than they were in the years leading up to the crash.
Bottom Line
No matter what you're hearing about the housing market, let's connect. That way, you'll have a knowledgeable authority on your side that knows the ins and outs of the market, including current trends, historical context, and so much more.
Find Your Next Home
[showcaseidx shortcode encountered an error]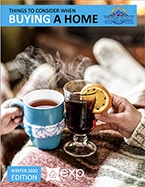 Please call/text/message/email me to share your thoughts about your next home and I'll identify your most important next step.
If you're reading this late at night and want to start now, first send me an email, then focus on these items of the home buying process: 1) Download my Home Buyers Guide to learn general information (if you're into doing your own research). 2) Talk to a quality mortgage lender and get pre-approved for financing. 3) Search for homes currently on the market to get a feel for the types of homes, locations, and price points available. 4) Read my Denver real estate blog (updated daily!) to further educate yourself about the market and relevant topics for home buyers. And of course, when in doubt, just call me and I will help you with each step of your journey.
Create Your Free MLS Home Search Account »
When It Is Time To Sell Your Home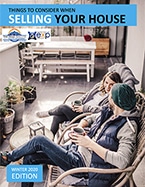 Find out how much your home is worth and download my free guide for home sellers for helpful information. It is important to choose a REALTOR® who can develop an effective marketing strategy for your property, negotiate well on your behalf, and has the knowledge to provide an accurate market comparison so you can determine the right asking price. The market changes each week and your asking price is an important component of your selling strategy. I am here to listen and serve. I will share how your home stacks up against the competition, or how we can position your property to sell quickly and for a good price, or talk through any unique circumstances or goals. Contact me today to start a discussion…
My Denver real estate blog is updated daily with useful information for home buyers and sellers…
Real Estate Housing Market | Buying a Home | Selling a Home | Financing a Home | Renting | Homeownership | Investing