The housing market has been going through shifts lately. That's why it's so important to work with an industry professional who can be your guide throughout the process.
A real estate expert uses their knowledge of what's really happening with home prices, housing supply, expert projections, and more to give you the best advice. Someone who can provide clarity like that is critical right now. Jay Thompson, Real Estate Industry Consultant, explains:
"Housing market headlines are everywhere. Many are quite sensational, ending with exclamation points or predicting impending doom for the industry. Clickbait, the sensationalizing of headlines and content, has been an issue since the dawn of the internet, and housing news is not immune to it."
Unfortunately, when information in the media isn't clear, it can generate a lot of fear and uncertainty in the market. As Jason Lewris, Co-Founder and Chief Data Officer at Parcl, says:
"In the absence of trustworthy, up-to-date information, real estate decisions are increasingly being driven by fear, uncertainty, and doubt."
But it doesn't have to be that way. Buying a home is a big decision, and it should be one you feel confident making. You can lean on an expert to help you separate fact from fiction and get the answers you need.
The right agent can help you understand what's happening at the national and local levels, and they can debunk headlines using data you can trust. Experts have in-depth knowledge of the industry and can provide context, so you know how current trends compare to the normal ebbs and flows in the industry, historical data, and more.
Then, to make sure you have the full picture, an agent can tell you if your local area is following the national trend or if they're seeing something different in your market. Together, you can use all that information to make the best possible decision.
After all, making a move is a potentially life-changing milestone. It should be something you feel ready for and excited about. And that's where a trusted expert comes in.
Find Your Next Home
[showcaseidx shortcode encountered an error]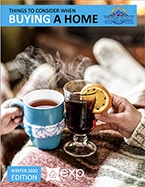 Please call/text/message/email me to share your thoughts about your next home and I'll identify your most important next step.
If you're reading this late at night and want to start now, first send me an email, then focus on these items of the home buying process: 1) Download my Home Buyers Guide to learn general information (if you're into doing your own research). 2) Talk to a quality mortgage lender and get pre-approved for financing. 3) Search for homes currently on the market to get a feel for the types of homes, locations, and price points available. 4) Read my Denver real estate blog (updated daily!) to further educate yourself about the market and relevant topics for home buyers. And of course, when in doubt, just call me and I will help you with each step of your journey.
Create Your Free MLS Home Search Account »
When It Is Time To Sell Your Home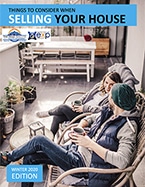 Find out how much your home is worth and download my free guide for home sellers for helpful information. It is important to choose a REALTOR® who can develop an effective marketing strategy for your property, negotiate well on your behalf, and has the knowledge to provide an accurate market comparison so you can determine the right asking price. The market changes each week and your asking price is an important component of your selling strategy. I am here to listen and serve. I will share how your home stacks up against the competition, or how we can position your property to sell quickly and for a good price, or talk through any unique circumstances or goals. Contact me today to start a discussion…
My Denver real estate blog is updated daily with useful information for home buyers and sellers…
Real Estate Housing Market | Buying a Home | Selling a Home | Financing a Home | Renting | Homeownership | Investing