There has been much talk around the possibility that Americans are feeling less enamored with the benefits of living in a large city and now may be longing for the open spaces that suburban and rural areas provide.
In a recent Realtor Magazine article, they discussed the issue and addressed comments made by Lawrence Yun, Chief Economist for the National Association of Realtors (NAR):
"While migration trends were toward urban centers before the pandemic, real estate thought leaders have predicted a suburban resurgence as home buyers seek more space for social distancing. Now the data is supporting that theory. Coronavirus and work-from-home flexibility is sparking the trend reversal, Yun said. More first-time home buyers and minorities have also been looking to the suburbs for affordability, he added."
NAR surveyed agents across the country asking them to best describe the locations where their clients are looking for homes (they could check multiple answers). Here are the results of the survey:
47% suburban/subdivision
39% rural area
25% small town
14% urban area/central city
13% resort community/recreational area
According to real estate agents, there's a strong preference for less populated locations such as suburban and rural areas.
Real Estate Brokers and Owners Agree
Zelman & Associates surveys brokers and owners of real estate firms for their monthly Real Estate Brokers Report. The last report revealed that 68% see either a 'moderate' or 'significant' shift to more suburban locations. Here are the results of the survey:
Bottom Line
No one knows if this will be a short-term trend or an industry game-changer. For now, there appears to be a migration to more open environments.
Start Your Home Search: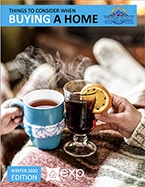 Starting the home buying process is easy and involves a few simple steps: Download my Home Buyers Guide to learn general information. Search for homes currently on the market to get a feel for the types of homes, locations, and price points available. And of course, please call me, or send me an email / text, to discuss any thoughts about your next home, the buying process, and the most important next step.
Beware of looking at new construction homes with a disadvantage. Builders are sophisticated sellers very capable of representing their own interests. Ask me about representing you at no cost to you.
Get My List of Hot Properties »
When It Is Time To Sell Your Home: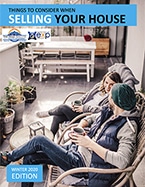 Find out how much your home is worth and download my free guide for home sellers for helpful information. It is important to choose a REALTOR® who can develop an effective marketing strategy for your property, negotiate well on your behalf, and has the knowledge to provide an accurate market comparison so you can determine the right asking price. The market is more balanced now and your asking price is an important component of your selling strategy. Contact me today to learn how your home stacks up against the competition and how we can position your property to sell quickly and for a good price.
My Denver real estate blog has loads of useful information for home buyers trying to figure out what they want to do…
Real Estate Housing Market | Buying a Home | Selling a Home | Financing a Home | Renting | Homeownership | Investing