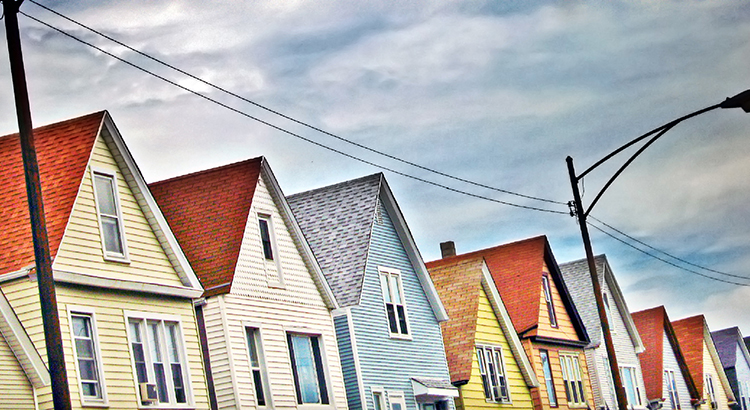 The reality of what we're seeing this month is that homes are selling fast. In today's strong seller's market, bidding wars are common and expected with starter or entry-level homes.
In most areas of the country, first-time buyers have been met with fierce competition throughout their homebuying experience. Some have been out-bid multiple times before finally going into contract on a home to call their own.
Right now, inventory is the big challenge. Here's what we know today:
According to the latest Existing Home Sales Report from the National Association of Realtors(NAR), there is currently a 3.9-month supply of homes for sale, which can drive this kind of hefty buyer competition. Remember, anything less than 6 months of inventory is a seller's market.
Even though the month's supply of inventory is not increasing, ironically, the number of homes for sale is. This means homes are coming up for sale, but they're being sold quickly. The graph below shows the year-over-year change in inventory over the last 12 months.
As depicted above, the percentage of available inventory has fallen for four consecutive months when compared to the previous year.
So, what does this mean? If you're a buyer, be sure to get pre-approved for a mortgage and be ready to make a competitive offer, so you can move quickly. Chances are, homes high on your wish list are likely going to go fast.
Bottom Line
If you're thinking of buying a home, make sure you're taking the right steps at the beginning of the process, so you're a top contender if you ultimately find yourself in a bidding war. Let's get together to discuss what you need to do to make your move toward homeownership.
Start Your Home Search:
Are you ready to start searching for your next home? It's a great time, we have more inventory than we did the past few years. I encourage you to explore homes currently on the market to get a feel for the types of homes, locations, and price points. My Denver real estate blog has loads of useful information for home buyers trying to figure out what they want to do. And of course, please call me, or send me an email / text, to discuss your next home and the buying process.
Also, if you are considering new construction, remember the builder's real estate agent represents the builder's interest, not your's. There is no cost for you to have a buyer's agent represent you. In fact, I may be able to help you save money and negotiate for extras which the builder may not let you know about.
Get My List of Hot Properties »
Considering Selling Your Home?
If you are looking to sell your home in the Denver area, I encourage you to work with a real estate agent who has the experience and knowledge to provide an accurate market comparison so you can determine the right asking price. The market is more balanced now and your asking price is an important component of your selling strategy. Contact me today to learn how your home stacks up against the competition and how we can position your property to sell quickly and for a fair price.