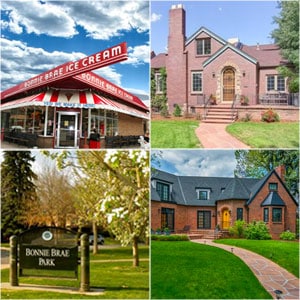 With an area of only 0.246 square miles and a population of just 1,398 in 2013, Bonnie Brae, which means "pleasant hill" in Gaelic, is a bustling and upscale neighborhood in southeast metropolitan Denver east of University Avenue between Mississippi and Exposition Avenues, University Boulevard and Steele Street.
Considered one of Denver's "Storybook Luxury Neighborhoods", much of its architectural charm is still intact. Bonnie Brae also has one of Denver's vibrant neighborhood commercial districts.
Bonnie Brae Homes For Sale
Home Prices in 80209
Are you considering selling your house?
Let's discuss as every home is unique. Curious what your home is worth? Enter your address…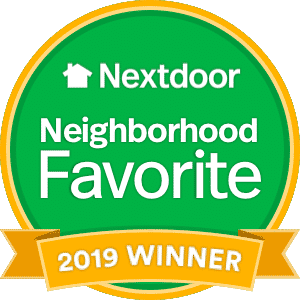 Scott Rodgers was Voted the Nextdoor.com Neighborhood Favorite Real Estate Agent by the Cory-Merrill and University neighborhoods in South Denver.
Contact Me
Here is an easy way to send me a quick message...
Getting To Know The Bonnie Brae Neighborhood
Bonnie Brae Real Estate
The Bonnie Brae neighborhood is located in Denver's Belcaro subdivision. The primary development in the 1940s and 1950s used the exciting new architectural designs that became known as Art Moderne and the International Style. Art Moderne employed classic elements but in new ways that emphasized horizontal lines and softened angles with corners that curved. The International Style focused on a building's function with the aim of "less is more."
The approximate 700 homes on winding and curvy tree-lined streets in this serene residential enclave range from the original unique smaller houses to multi-million dollar custom-built homes. There are newer homes along with brand new homes that are mixed into this outstanding neighborhood. Bonnie Brae is also known for the brand new "scraper" homes or McMansions that have replaced many of the traditional and historic ranch style and Tudor homes and are more than suitable for the new urban sophisticated homeowner.
Home prices have continued to be strong due to the desirability of living near the center of the city and with parks, restaurants, shopping and parks within a few miles.
According to city-data.com, the current average sales price is $1,362,901, and the highest listing price is $4,500,000. The median household income in 2019 was $160,481 compared to the average in Denver of $75,646. The median rental in 2019 was $2,255 compared to Denver's $1,352; although, Bonnie Brae tends to not have many rental properties.
Washington Park
Here you are within walking distance of this largest of Denver's nationally known city parks. Originally built in 1899, its 162 acres has a local recreation center, jogging paths, tennis courts, and two lakes. It is a popular place to relax and appreciate nature right in the middle of the city.
History
This land was granted to the Kansas Pacific Railroad in 1870, which sold it to farmers, and then Bonnie Brae was developed in the 1920s as part of the town of South Denver, which became one of many small communities eventually annexed by Denver.
The first homes were constructed in 1923 and 1924 in an effort to recreate the aura of a peaceful Scottish village. The neighborhood's unusual street patterns departed from the grid system of most of Denver's streets and focused on the topography and natural beauty. Stone pillars were erected at the entrances on Kentucky and Tennessee Streets and remain today.
The turning point in the development came in 1936 when the elliptical-shaped centerpiece of the plan, Ellipse Park, was constructed and homes built up around the park and Bonnie Brae became a serene residential enclave in the middle of the city. When World War II ended a decade later, housing construction boomed.
Popular Businesses Not to Be Missed
The business district still shows the flavor of the 1920s heritage. Many restaurants and businesses along South University Boulevard have been run by the same family for generations.
Bonnie Brae Tavern
One of Denver´s most popular and historic pizza parlors was opened by Carl and Sue Dire in June 1934, just seven months after the repeal of Prohibition, and it continues as a neighborhood gathering spot. Carl's gas station was converted into a tavern, and he installed four booths, a bar, and eight stools! It even still has turquoise vinyl, leatherette booths, and linoleum floors! Sue did the cooking. Back then it cost only a dime for hamburgers, beers and shots of whiskey!
Dire's sons, Henry and Michael, enlarged the place to accommodate the crowds of people who come for the homemade pizzas, amazing appetizers, salads, prime rib, spaghetti dinners, and desserts. Add winery drinks, local craft beers, old school charm, and music. You'll find old menus on the wall and classic signage mixed in among flat screens. Reasonable prices, generous portions, and being legendary make this THE neighborhood favorite. Grandsons Dick and Michael continue to run this classic eatery.
Bonnie Brae Ice Cream
Located across the street from the Bonnie Brae Tavern is this super ice cream parlor where the owners (Bob, Ken, Cindy, and Judy) invite you to tour their high-quality ice cream making process that is said to produce the best ice cream in Denver. The many old-fashioned and new flavors are ultra-delicious, numerous, and come in huge scoops in all types of cones. The atmosphere is retro with pin-striped décor, teenage counter jockeys, and patio seating that adds vintage charm. In the summer, lines wait outside going down the block!
Bonnie Brae Conoco
Gene Wilson has owned this Conoco store for over 35 years, and it has been in his family since 1942. What could be a more dependable place to get your oil changed, tires rotated or any other maintenance on your vehicle?
Neighborhood Public Library
The Denver Public Library system includes the Eugene Field Branch Library located at the southeast corner of the Bonnie Brae commercial district on University Blvd and Ohio Street.
Annual Picnic
Held in late summer at Bonnie Brae Park, this is a great opportunity to visit with long-time neighbors or meet new ones. It is also the venue for the zoning committee to review any pending zoning requests and to hold the all-neighbor meeting that includes elections for the Neighborhood Association Board, which meets four times a year, puts out a quarterly newsletter, and is in charge of this picnic.
Please feel free to contact me for more detailed information, to answer any of your questions, and for continuing interesting and informative Denver neighborhood info.
Map of Bonnie Brae Neighborhood in Denver