There's great opportunity for today's homeowners to sell their houses and make a move, yet due to the impact of the ongoing health crisis, some sellers are taking their time coming back to the market. According to Javier Vivas, Director of Economic Research at realtor.com:
"Sellers continue returning to the market at a cautious pace and further improvement could be constrained by lingering coronavirus concerns, economic uncertainty, and civil unrest."
For homeowners who need a little nudge of motivation to get back in the game, it's good to know that buyers are ready to purchase this season. After spending several months at home and re-evaluating what they truly want and need in their space, buyers are ready and they're in the market now. Lawrence Yun, Chief Economist at the National Association of Realtors (NAR) explains:
"A number of potential buyers noted stalled plans due to the pandemic and that has led to more urgency and a pent-up demand to buy…After being home for months on end – in a home they already wanted to leave – buyers are reminded how much their current home may lack certain desired features or amenities."
The latest Market Recovery Survey from NAR shares some of the features and amenities buyers are looking for, especially since the health crisis has shifted many buyer priorities. The most common home features cited as increasingly important are home offices and space to accommodate family members new to the residence (See graph below):
The survey results also show that among buyers who indicate they would now like to live in a different area due to COVID-19, 47% have an interest in purchasing in the suburbs, 39% cite rural areas, and 25% indicate a desire to be in small towns.
As we can see, buyers are eager to find a new home, but there's a big challenge in the market: a lack of homes available to purchase. Danielle Hale, Chief Economist at realtor.com explains:
"The realtor.com June Housing Trends Report showed that buyers still outnumber sellers which is causing the gap in time on market to shrink, prices to grow at a faster pace than pre-COVID, and the number of homes available for sale to decrease by more than last month. These trends play out similarly in the most recent week's data with the change in time on market being most notable. In the most recent week homes sat on the market just 7 days longer than last year whereas the rest of June saw homes sit 2 weeks or more longer than last year."
In essence, home sales are picking up speed and buyers are purchasing them at a faster rate than they're coming to the market. Hale continues to say:
"The housing market has plenty of buyers who would benefit from a few more sellers. If the virus can be contained and home prices continue to grow, this may help bring sellers back to the housing market."
Bottom Line
If you're considering selling and your current house has some of the features today's buyers are looking for, let's connect. You'll likely be able to sell at the best price, in the least amount of time, and will be able to take advantage of the low interest rates available right now when buying your new home.
Start Your Home Search: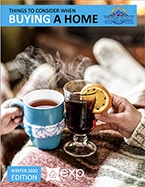 Starting the home buying process is easy and involves a few simple steps: Download my Home Buyers Guide to learn general information. Search for homes currently on the market to get a feel for the types of homes, locations, and price points available. And of course, please call me, or send me an email / text, to discuss any thoughts about your next home, the buying process, and the most important next step.
Beware of looking at new construction homes with a disadvantage. Builders are sophisticated sellers very capable of representing their own interests. Ask me about representing you at no cost to you.
Get My List of Hot Properties »
When It Is Time To Sell Your Home: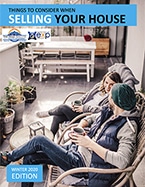 Find out how much your home is worth and download my free guide for home sellers for helpful information. It is important to choose a REALTOR® who can develop an effective marketing strategy for your property, negotiate well on your behalf, and has the knowledge to provide an accurate market comparison so you can determine the right asking price. The market is more balanced now and your asking price is an important component of your selling strategy. Contact me today to learn how your home stacks up against the competition and how we can position your property to sell quickly and for a good price.
My Denver real estate blog has loads of useful information for home buyers trying to figure out what they want to do…
Real Estate Housing Market | Buying a Home | Selling a Home | Financing a Home | Renting | Homeownership | Investing