One of the biggest questions we all seem to be asking these days is: When are we going to start to see an economic recovery? As the country begins to slowly reopen, moving forward in strategic phases, business activity will help bring our nation back to life. Many economists indicate a recovery should begin to happen in the second half of this year. Here's a look at what some of the experts have to say.
Jerome Powell, Federal Reserve Chairman
"I think there's a good chance that there'll be positive growth in the third quarter. And I think it's a reasonable expectation that there'll be growth in the second half of the year…

So, in the long run, I would say the U.S. economy will recover. We'll get back to the place we were in February; we'll get to an even better place than that. I'm highly confident of that. And it won't take that long to get there."
Nonpartisan Analysis for the U.S Congress
"The economy is expected to begin recovering during the second half of 2020 as concerns about the pandemic diminish and as state and local governments ease stay-at-home orders, bans on public gatherings, and other measures. The labor market is projected to materially improve after the third quarter; hiring will rebound and job losses will drop significantly as the degree of social distancing diminishes."
Neel Kashkari, President, Minneapolis Federal Reserve Bank
"I think we need to prepare for a more gradual recovery while we hope for that quicker rebound."
We're certainly not out of the woods yet, but clearly many experts anticipate we'll see a recovery starting this year. It may be a bumpy ride for the next few months, but most agree that a turnaround will begin sooner rather than later.
During the planned shutdown, as the economic slowdown pressed pause on the nation, many potential buyers and sellers put their real estate plans on hold. That time coincided with the traditionally busy spring real estate season. As we look ahead at this economic recovery and we begin to emerge back into our communities over the coming weeks and months, perhaps it's time to think about putting your real estate plans back into play.
Bottom Line
The experts note a turnaround is on the horizon, starting as early as later this year. If you paused your 2020 real estate plans, let's connect today to determine how you can re-engage in the process as the country reopens and the economy begins a much-anticipated rebound.
Start Your Home Search: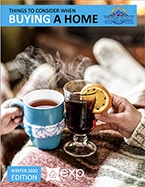 Starting the home buying process is easy and involves a few simple steps: Download my Home Buyers Guide to learn general information. Search for homes currently on the market to get a feel for the types of homes, locations, and price points available. And of course, please call me, or send me an email / text, to discuss any thoughts about your next home, the buying process, and the most important next step.
Beware of looking at new construction homes with a disadvantage. Builders are sophisticated sellers very capable of representing their own interests. Ask me about representing you at no cost to you.
Get My List of Hot Properties »
When It Is Time To Sell Your Home: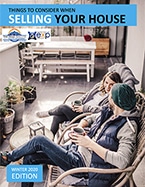 Find out how much your home is worth and download my free guide for home sellers for helpful information. It is important to choose a REALTOR® who can develop an effective marketing strategy for your property, negotiate well on your behalf, and has the knowledge to provide an accurate market comparison so you can determine the right asking price. The market is more balanced now and your asking price is an important component of your selling strategy. Contact me today to learn how your home stacks up against the competition and how we can position your property to sell quickly and for a good price.