Many industries have been devastated by the economic shutdown caused by the COVID-19 virus. Real estate is not one of them.
Mark Fleming, Chief Economist for First American, just reported:
"Since hitting a low point during the initial stages of the pandemic, the only major industry to display immunity to the economic impacts of the coronavirus is the housing market. Housing has experienced a strong V-shaped recovery and is now exceeding pre-pandemic levels."
Buyer demand is still strong heading into the fall. ShowingTime, which tracks the average number of buyer showings on residential properties, just announced that buyer showings are up 61.9% compared to the same time last year. They went on to say:
"Normally, real estate activity begins to slow down in the late summer, but this year it peaked in July, August and into September."
There Is One Big Challenge
Purchaser demand is so high, the market is running out of available homes for sale. Just last week, realtor.com reported:
"Since the beginning of the COVID pandemic in March, nearly 400,000 fewer homes have been listed compared to last year, leaving a gaping hole in the U.S. housing inventory."
The National Association of Realtors (NAR) revealed that, while home sales are skyrocketing, the inventory of existing homes for sale is dropping dramatically. Below is a graph of existing inventory (September numbers are not yet available):
Homebuilders are increasing construction, but they cannot keep up with the high demand. Bill McBride, founder of the Calculated Risk blog, in discussing inventory of newly constructed houses, notes:
"The months of supply decreased to 3.3 months…This is the all-time record low months of supply."
What does this mean for sellers?
Anyone thinking of putting their home on the market should not wait. A seller will always negotiate the best deal when demand is high and supply is limited. That's exactly the situation in the real estate market today.
Next year, when the pandemic is hopefully behind us, there will be many more properties coming to the market. Don't wait for that increase in competition in your neighborhood. Now is the time to sell.
Bottom Line
Let's connect today to get your house on the market at this optimal time to sell.
Start Your Home Search: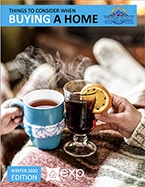 Starting the home buying process is easy and involves a few simple steps: Download my Home Buyers Guide to learn general information. Search for homes currently on the market to get a feel for the types of homes, locations, and price points available. And of course, please call me, or send me an email / text, to discuss any thoughts about your next home, the buying process, and the most important next step.
Beware of looking at new construction homes with a disadvantage. Builders are sophisticated sellers very capable of representing their own interests. Ask me about representing you at no cost to you.
Get My List of Hot Properties »
When It Is Time To Sell Your Home: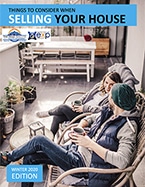 Find out how much your home is worth and download my free guide for home sellers for helpful information. It is important to choose a REALTOR® who can develop an effective marketing strategy for your property, negotiate well on your behalf, and has the knowledge to provide an accurate market comparison so you can determine the right asking price. The market is more balanced now and your asking price is an important component of your selling strategy. Contact me today to learn how your home stacks up against the competition and how we can position your property to sell quickly and for a good price.
My Denver real estate blog has loads of useful information for homebuyers trying to figure out what they want to do…
Real Estate Housing Market | Buying a Home | Selling a Home | Financing a Home | Renting | Homeownership | Investing