Much has been written about how residential real estate values have increased since the housing market started its recovery in 2012. However, little has been shared about what has taken place with residential rental prices. Let's shed a little light on this subject.
In the most recent Apartment Rent Report, RentCafe explains how rents have continued to increase over the last twelve months because of a large demand and a limited supply.
"Continued interest in rental apartments and slowing construction keeps the national average rent on a strong upward trend."
Zillow, in its latest Rent Index, agreed that rents are continuing on an "upward trend" across most of the country, and that the trend is accelerating:
"The median U.S. rent grew 2% year-over-year, to $1,595 per month. National rent growth is faster than a year ago, and while 46 of the 50 largest markets are showing deceleration in annual home value growth, annual rent growth is accelerating in 41 of the largest 50 markets."
The Zillow report went on to detail rent increases since the beginning of the housing market recovery in 2012. Here is a graph showing the increases: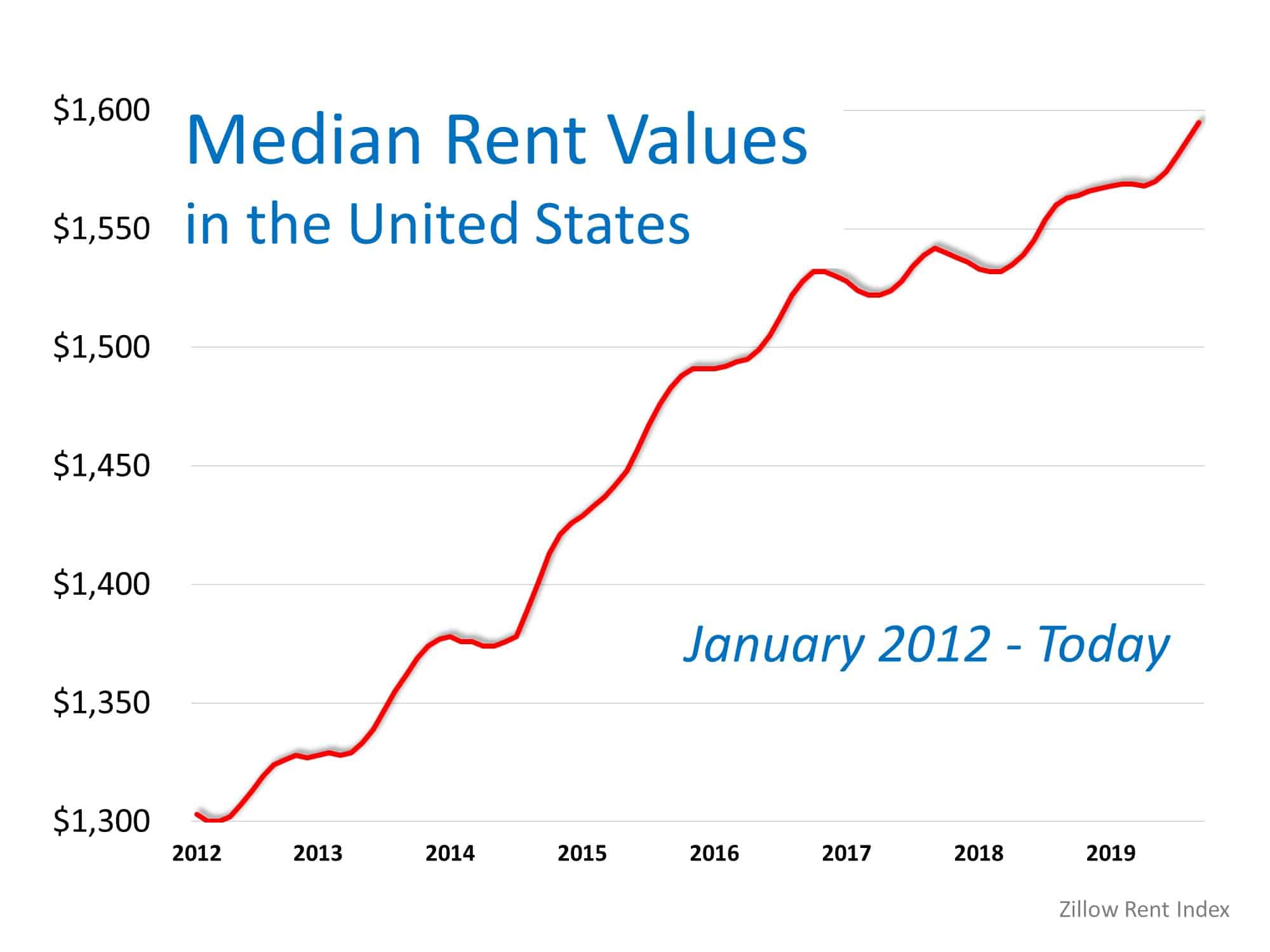 Bottom Line
It is true that home prices have risen over the past seven years, increasing the cost of owning a home. However, the cost of renting a home has also increased over that same time period.
Start Your Home Search:
Are you ready to start searching for your next home? It's a great time, we have more inventory than we did the past few years. I encourage you to explore homes currently on the market to get a feel for the types of homes, locations, and price points. My Denver real estate blog has loads of useful information for homebuyers trying to figure out what they want to do. And of course, please call me, or send me an email/text, to discuss your next home and the buying process.
Also, if you are considering new construction, remember the builder's real estate agent represents the builder's interest, not yours. There is no cost for you to have a buyer's agent to represent you. In fact, I may be able to help you save money and negotiate for extras which the builder may not let you know about.
Get My List of Hot Properties »
Considering Selling Your Home?
If you are looking to sell your home in the Denver area, I encourage you to work with a real estate agent who has the experience and knowledge to provide an accurate market comparison so you can determine the right asking price. The market is more balanced now and your asking price is an important component of your selling strategy. Contact me today to learn how your home stacks up against the competition and how we can position your property to sell quickly and for a fair price.