For years, real estate has been considered the best investment you can make. A major reason for this is due to the net worth a household gains through homeownership. In fact, according to the 2019 Survey of Consumer Finance Data from the Federal Reserve, for the average homeowner:
"…a primary home accounts for 90% of the total wealth of a family in the U.S."
How do homeowners gain wealth?
Most large purchases, like cars and appliances, depreciate in value as they age, so it's understandable to question how owning a home can increase wealth over time. In a simple equation, the National Association of Realtors (NAR) explains how the combination of paying your mortgage and home price appreciation grow overall wealth:
Principal Payments + Price Appreciation Gains = Housing Wealth Gain
As home values increase and you make payments toward your home loan, you'll gain wealth through equity. The same article from NAR also addresses how wealth gains tend to play out over time:
"Housing wealth accumulation takes time and is built up by paying off the mortgage debt and by price appreciation. And while home prices can fall, home prices tend to recover and go up over the longer term. As of September 2020, the median sales price of existing home sales was $311,800, a 35% gain since July 2006 when prices peaked at $230,000."
Taking a look at how equity has grown for the typical homeowner, it's clear to see how real estate is a sound long-term investment. NAR notes:
"Nationally, a person who purchased a typical home 30 years ago would have typically gained about $283,000 as of the second quarter of 2020." (See graph below):
Bottom Line
Whether you're a current homeowner planning to put your equity toward a new home or have hopes of buying your first home soon, homeownership will always be a great opportunity to build your net worth and overall wealth. Owning a home is truly an investment in your financial future.
Start Your Home Search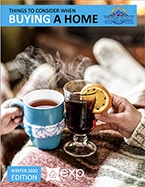 Starting the home buying process is easy and involves a few simple steps: Download my Home Buyers Guide to learn general information. Search for homes currently on the market to get a feel for the types of homes, locations, and price points available. And of course, please call me, or send me an email / text, to discuss any thoughts about your next home, the buying process, and the most important next step.
Get My List of Hot Properties »
When It Is Time To Sell Your Home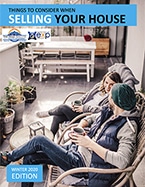 Find out how much your home is worth and download my free guide for home sellers for helpful information. It is important to choose a REALTOR® who can develop an effective marketing strategy for your property, negotiate well on your behalf, and has the knowledge to provide an accurate market comparison so you can determine the right asking price. The market is more balanced now and your asking price is an important component of your selling strategy. Contact me today to learn how your home stacks up against the competition and how we can position your property to sell quickly and for a good price.
My Denver real estate blog has loads of useful information for home buyers trying to figure out what they want to do…
Real Estate Housing Market | Buying a Home | Selling a Home | Financing a Home | Renting | Homeownership | Investing