So far, it's been quite a ride this year, and our nation has truly seen its fair share of hurdles. From COVID-19 to record unemployment and then the resulting recession, just to name a few, the second quarter of 2020 has had more than a few challenges. Amidst the many roadblocks, however, the U.S. homeownership rate rose again, signaling great strength in the recovery of the housing market and an indication that even in a time of crisis, Americans still feel confident about buying a home.
Yesterday, the U.S. Census Bureau announced:
"The homeownership rate of 67.9 percent was 3.8 percentage points higher than the rate in the second quarter 2019 (64.1 percent) and 2.6 percentage points higher than the rate in the first quarter 2020 (65.3 percent)."
The increase is also represented by race and ethnicity of the householder:
There are many reasons why the homeownership rate in this country is rising, and one of the key factors is historically-low mortgage rates. Rates hovering at all-time lows are helping to drive affordability and enabling more potential homeowners to enter the market today. According to Ralph McLaughlin, Chief Economist for Haus:
"Mortgage rates are the icing on the cake for households that were thinking about buying…They found an unexpected opportunity during the worst economic downturn America has seen since the Great Depression."
In addition, many potential homebuyers have been using their time this year to search for homes that offer more space than their current rental apartments. Many of these homebuyers are younger and, as noted by Odeta Kushi, Deputy Chief Economist at First American, are the buyers driving the homeownership rate in an upward direction:
"Big jump in the homeownership rate today, mostly driven by younger households. We saw a spike in the number of owners, and a decline in the number of renters. This is the highest rate of homeownership since 2008."
This growth is outstanding news for the housing market and for those who have recently found their new homes. If homeownership is on your shortlist this year, maybe now is a great time to meet with a real estate professional to evaluate your current situation. Perhaps historically low mortgage rates can help you to become a homeowner too.
Bottom Line
If you're thinking of buying a home this year, let's connect today to take your dream one step closer to reality.
___
Announcement from the census: As a result of the coronavirus pandemic (COVID-19), data collection operations for the CPS/HVS were affected during the second quarter of 2020. In-person interviews were suspended for the duration of the second quarter and replaced with telephone interview attempts when contact information was available. If the Field Representative was unable to get information on the sample unit, the unit was made a Type A no interview (no one home, refusal, etc.). See the FAQ for more information.
Start Your Home Search: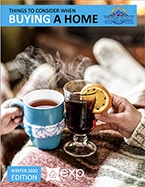 Starting the home buying process is easy and involves a few simple steps: Download my Home Buyers Guide to learn general information. Search for homes currently on the market to get a feel for the types of homes, locations, and price points available. And of course, please call me, or send me an email / text, to discuss any thoughts about your next home, the buying process, and the most important next step.
Beware of looking at new construction homes with a disadvantage. Builders are sophisticated sellers very capable of representing their own interests. Ask me about representing you at no cost to you.
Get My List of Hot Properties »
When It Is Time To Sell Your Home: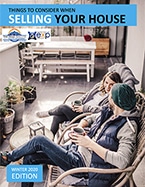 Find out how much your home is worth and download my free guide for home sellers for helpful information. It is important to choose a REALTOR® who can develop an effective marketing strategy for your property, negotiate well on your behalf, and has the knowledge to provide an accurate market comparison so you can determine the right asking price. The market is more balanced now and your asking price is an important component of your selling strategy. Contact me today to learn how your home stacks up against the competition and how we can position your property to sell quickly and for a good price.
My Denver real estate blog has loads of useful information for home buyers trying to figure out what they want to do…
Real Estate Housing Market | Buying a Home | Selling a Home | Financing a Home | Renting | Homeownership | Investing