Whether you're buying your first home or selling your current house, if your needs are changing and you think you need to move, the decision can be complicated. You may have to take personal or professional considerations into account, and only you can judge what impact those factors should have on your desire to move.
However, there's one category that provides a simple answer. When deciding to buy now or wait until next year, the financial aspect of the purchase is easy to evaluate. You just need to ask yourself two questions:
Do I think home values will be higher a year from now?
Do I think mortgage rates will be higher a year from now?
From a purely financial standpoint, if the answer is 'yes' to either question, you should strongly consider buying now. If the answer to both questions is 'yes,' you should definitely buy now.
Nobody can guarantee what home values or mortgage rates will be by the end of this year. The experts, however, seem certain the answer to both questions above is a resounding 'yes.' Mortgage rates are expected to rise and home values are expected to appreciate rather nicely.
What does this mean to you?
Let's look at how waiting would impact your financial situation. Here are the assumptions made for this example:
The experts are right – mortgage rates will be 3.18% at the end of the year
The experts are right – home values will appreciate by 5.9%
You want to buy a home valued at $350,000 today
You decide on a 10% down payment
Here's the financial impact of waiting:
You pay an extra $20,650 for the house
You need an additional $2,065 for a down payment
You pay an extra $116/month in your mortgage payment ($1,392 additional per year)
You don't gain the $20,650 increase in wealth through equity build-up
Bottom Line
There are many things to consider when buying a home. However, from a purely financial aspect, if you find a home that meets your needs, buying now makes much more sense than buying next year.
Starting Your Home Search Is Easy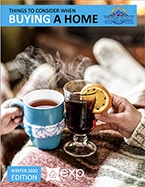 Starting the home buying process is easy and involves a few simple steps: Download my Home Buyers Guide to learn general information. Search for homes currently on the market to get a feel for the types of homes, locations, and price points available. And of course, please call me, or send me an email / text, to discuss any thoughts about your next home, the buying process, and the most important next step. When in doubt, just call me and I will help you with each step of your journey.
Get My List of Hot Properties »
Is Time To Sell Your Home?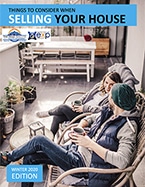 Find out how much your home is worth and download my free guide for home sellers for helpful information. It is important to choose a REALTOR® who can develop an effective marketing strategy for your property, negotiate well on your behalf, and has the knowledge to provide an accurate market comparison so you can determine the right asking price. The market changes each week and your asking price is an important component of your selling strategy. I am here to listen and serve, let me know if you want to know how your home stacks up against the competition, or how we can position your property to sell quickly and for a good price, or if you have unique circumstances or goals. Contact me today to start a discussion…
My Denver real estate blog has loads of useful information for home buyers trying to figure out what they want to do…
Real Estate Housing Market | Buying a Home | Selling a Home | Financing a Home | Renting | Homeownership | Investing