On Monday, the National Bureau of Economic Research (NBER) announced that the U.S. economy is officially in a recession. This did not come as a surprise to many, as the Bureau defines a recession this way:
"A recession is a significant decline in economic activity spread across the economy, normally visible in production, employment, and other indicators. A recession begins when the economy reaches a peak of economic activity and ends when the economy reaches its trough. Between trough and peak, the economy is in an expansion."
Everyone realizes that the pandemic shut down the country earlier this year, causing a "significant decline in economic activity."
Though not surprising, headlines announcing the country is in a recession will cause consumers to remember the devastating impact the last recession had on the housing market just over a decade ago.
The real estate market, however, is in a totally different position than it was then. As Mark Fleming, Chief Economist at First American, explained:
"Many still bear scars from the Great Recession and may expect the housing market to follow a similar trajectory in response to the coronavirus outbreak. But, there are distinct differences that indicate the housing market may follow a much different path. While housing led the recession in 2008-2009, this time it may be poised to bring us out of it."
Four major differences in today's real estate market are:
We must also realize that a recession does not mean a housing crash is will follow. In three of the four previous recessions prior to 2008, home values increased. In the other one, home prices depreciated by only 1.9%.
Bottom Line
Yes, we are now officially in a recession. However, unlike 2008, this time the housing industry is in much better shape to weather the storm.
Start Your Home Search: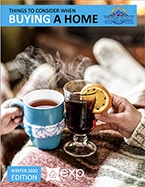 Starting the home buying process is easy and involves a few simple steps: Download my Home Buyers Guide to learn general information. Search for homes currently on the market to get a feel for the types of homes, locations, and price points available. And of course, please call me, or send me an email / text, to discuss any thoughts about your next home, the buying process, and the most important next step.
Beware of looking at new construction homes with a disadvantage. Builders are sophisticated sellers very capable of representing their own interests. Ask me about representing you at no cost to you.
Get My List of Hot Properties »
When It Is Time To Sell Your Home: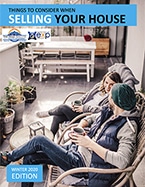 Find out how much your home is worth and download my free guide for home sellers for helpful information. It is important to choose a REALTOR® who can develop an effective marketing strategy for your property, negotiate well on your behalf, and has the knowledge to provide an accurate market comparison so you can determine the right asking price. The market is more balanced now and your asking price is an important component of your selling strategy. Contact me today to learn how your home stacks up against the competition and how we can position your property to sell quickly and for a good price.
My Denver real estate blog has loads of useful information for home buyers trying to figure out what they want to do…
Real Estate Housing Market | Buying a Home | Selling a Home | Financing a Home | Renting | Homeownership | Investing