The travel industry is one of the major sectors that's been hit extremely hard by the COVID-19 pandemic. Today, it's hard to know how long it will take for summer travelers to be back in action and for the industry to fully recover. Homeowners who rent their secondary properties on their own or through programs like Airbnb, which has over 660,000 listings in the U.S. alone, have been impacted in this challenging time. Some of these homeowners are considering selling their vacation homes, and understandably so.
A recent CNN article indicated:
"With global travel screeching to a halt during the pandemic, a number of Airbnb hosts are planning to sell their properties…These desperate moves come as hosts face the possibility of losing thousands of dollars a month in canceled bookings while bills, maintenance costs, and mortgage payments pile up."
If you're one of the property owners in this position, you too may be feeling the pain of decreased travel, especially as we prepare for the typical busy summer vacation season. A recent survey notes that 48% of Americans have already canceled summer travel plans due to the current health crisis. In addition, 36% indicated they don't have vacation plans, and only 16% said they did not cancel their summer travel.
The same survey also asked, "How long will you wait before traveling again?" Not surprisingly, only 29% of respondents are planning to travel within the next 6 months. That means 71% are putting their plans on hold for at least 6 months, or are still unsure about future travel. That can continue to add to the significant income loss that many property renters felt this spring.
If you're considering selling your rental property, know that there are two key factors indicating that selling your vacation home now may be your best move as a homeowner.
1. Inventory Shortage
The inventory of overall homes for sale is well below the demand from potential buyers, so many eyes may be searching for a home like yours. According to the National Association of Realtors (NAR), total housing inventory, meaning homes available to purchase, is down 19.7% from one year ago (see graph below):
Inventory across the country continues to be a challenge, with only a 4.1-month supply of listings available at the current sales pace. For a balanced market, where there are enough homes available for interested buyers to purchase, that number would need to bump up to a 6-month supply. This means we don't have enough inventory for the number of buyers looking for homes, so selling in this scenario is ideal. Buyers are looking now, and some vacation homes make a great primary residence or second home for those eager to escape from more populated urban areas.
2. Home Prices
The lack of inventory is also keeping homes from depreciating in value. Today, prices are holding strong and experts forecast home price appreciation to continue throughout this year. Selling your home while prices are holding steady is a sound business move. You'll likely have equity you've earned working for you as well. If your home has been vacant for the past few months, the forced savings you have built in your equity may help balance out possible rental income loss due to the slowdown in the travel industry.
Bottom Line
We don't know exactly when heightened summer travel will return or what it will look like when it does. If you're considering selling your vacation home, let's connect today to determine your options in the current market.
Start Your Home Search: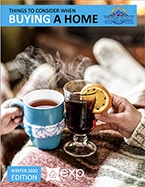 Starting the home buying process is easy and involves a few simple steps: Download my Home Buyers Guide to learn general information. Search for homes currently on the market to get a feel for the types of homes, locations, and price points available. And of course, please call me, or send me an email / text, to discuss any thoughts about your next home, the buying process, and the most important next step.
Beware of looking at new construction homes with a disadvantage. Builders are sophisticated sellers very capable of representing their own interests. Ask me about representing you at no cost to you.
Get My List of Hot Properties »
When It Is Time To Sell Your Home: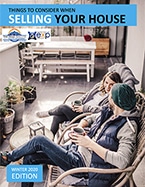 Find out how much your home is worth and download my free guide for home sellers for helpful information. It is important to choose a REALTOR® who can develop an effective marketing strategy for your property, negotiate well on your behalf, and has the knowledge to provide an accurate market comparison so you can determine the right asking price. The market is more balanced now and your asking price is an important component of your selling strategy. Contact me today to learn how your home stacks up against the competition and how we can position your property to sell quickly and for a good price.
My Denver real estate blog has loads of useful information for home buyers trying to figure out what they want to do…
Real Estate Housing Market | Buying a Home | Selling a Home | Financing a Home | Renting | Homeownership | Investing