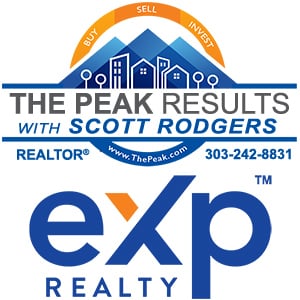 The Peak Results is looking for new or experienced agents to join eXp Realty. If you are looking to build your career in real estate, this is a great opportunity.
The Peak Results' mission is to elevate the real estate experience for our clients. We do that with in-depth knowledge, a focus on quality, and superior service throughout their buying or selling experience.
We're looking for agents that want to:
Leverage the power of technology and the internet, and need some help with it.
Grow their own business along side collaborative, supportive, growth-minded agents with the benefit of a team brand.
Create passive income to enable early retirement.
Scott Rodgers, with a background in digital media for dozens of well-known brands and as a FinTech professional, is looking for forward-thinking real estate agents to join the journey in changing how real estate is done. Join eXp Realty and become the future of real estate.
Does this describe you?
Driven by helping people
Relationship builder
Community-Minded
Growth-Minded
Entrepreneurial
Collaborative
Professional
Ethical
You will be provided with many resources to build your business:
Over 50 hours a week of training available (included, no extra charge).
Agent website and integrated CRM.
Phone system that makes calls more efficient and organized.
Regular collaboration and tips on how to use technology and the internet to engage people.
Regular collaboration to help you serve your clients better.
Insight into various agent strategies and tactics to help you tailor your approach to this business based on your personality.
Mentor program for new agents.
Access to data and technology to generate all the leads you want.
Access to a unique business model that enables passive income to offset market dips and early retirement.
We're looking for people who:
Have a real estate license or are be willing to obtain one.
Have a strong work ethic and a desire to grow.
Have a sales-oriented, customer service, or other useful background.
Want to learn new things.
Are interested in social media and want to speak with people on the phone.
Are committed to being above average.
And here's the bonus: You can actually live anywhere in the country. There are a few ways we can do this — Denver metro, Colorado, or another state. Of course, where you live will change how we do this, but that's the beauty of our model. Our brokerage is the largest and first nationwide brokerage and that allows immense flexibility you won't find elsewhere.
If you're interested in joining us, or need resources on how to get licensed as a real estate agent…