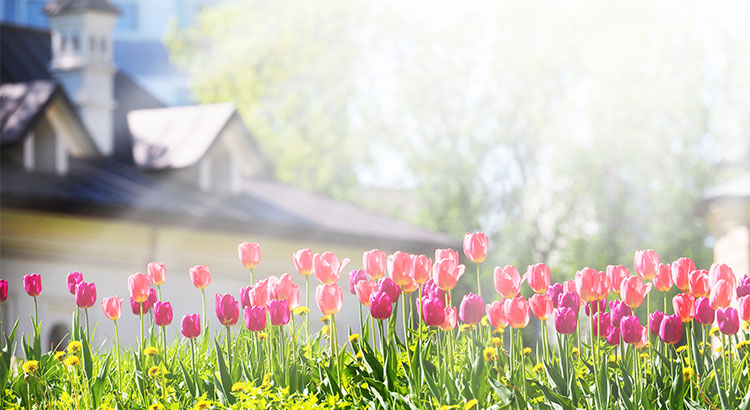 Just like our clocks this weekend, in the majority of the country, the housing market will soon "spring forward!" Similar to tension in a spring, the lack of inventory available for sale has been holding back the market.
Many potential sellers believe that waiting until Spring is in their best interest. Traditionally, they would have been right.
Buyer demand has seasonality to it. Usually, this falls off in the winter months, especially in areas of the country impacted by arctic conditions.
That hasn't happened this year.
Demand for housing has remained strong as mortgage rates have remained near historic lows. Even with an increase in rates forecasted for 2019, buyers are still able to lock in an affordable monthly payment. Buyers are increasingly jumping off the fence and into the market to secure a lower rate.
The National Association of Realtors (NAR) recently reported that in 2018 the top 10 dates sellers listed their homes all fell in April, May, or June.
Those who act quickly and list now, before a flood of increased competition, will benefit from additional exposure to buyers.
Bottom Line
If you are planning on selling your home in 2019, let's get together to evaluate the opportunities in our market.
Start Your Home Search:
Are you ready to start searching for your Denver area home? It's a great time, we have more inventory than we did the past few years. I encourage you to explore homes currently on the market to get a feel for the types of homes, locations, and price points. My Denver real estate blog has loads of useful information for home buyers trying to figure out what they want to do. And of course, please call me, or send me an email / text, to discuss your next home and the buying process.
Also, if you are considering new construction, remember the builder's real estate agent represents their best interest, not yours. There is no cost for you to have an agent represent you. In fact, I may be able to help you save money and negotiate for extras which the builder may not let you know about.
Get My List of Hot Properties »
Considering Selling Your Home?
If you are looking to sell your home in the Denver area, I encourage you to work with a real estate agent who has the experience and knowledge to provide an accurate market comparison so you can determine the right asking price. The market is more balanced now and your asking price is an important component of your selling strategy. Contact me today to learn how your home stacks up against the competition and how we can position your property to sell quickly and for a fair price.