"The rumors of my death are greatly exaggerated."
The famous quote attributed to Mark Twain can apply to homeownership in the United States today. During the housing bubble of the last decade, the homeownership rate soared to over sixty-nine percent. After the crash, that percentage continued to fall for the next ten years.
That led to speculation that homeownership was no longer seen as a major component of the American Dream. That belief became so widespread that the term "renters' society" began to be used by some to define American consumers.
However, the latest report by the Census Bureau on homeownership shows that over the last two years, the percentage of homeowners has increased in each of the last eight quarters.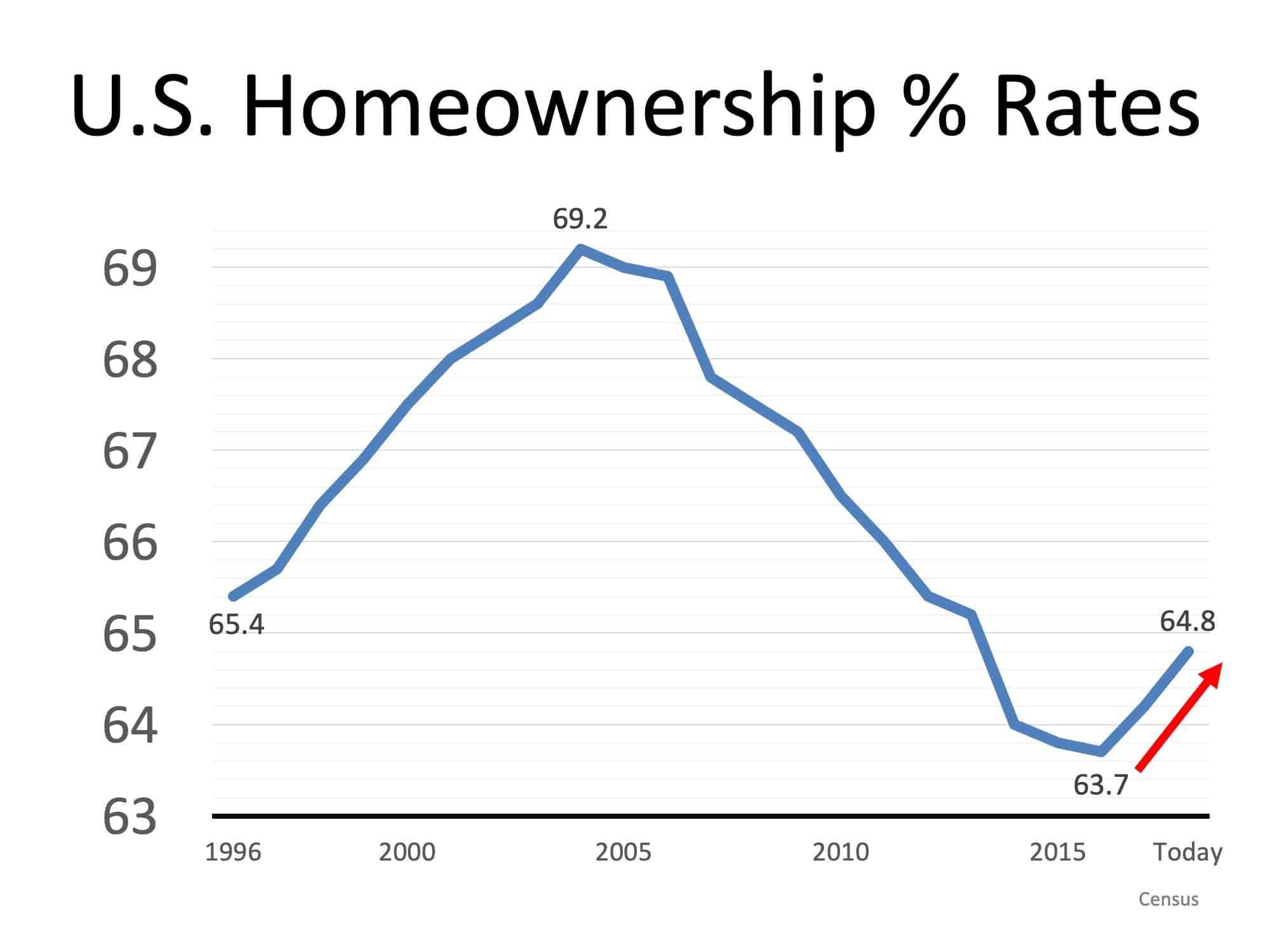 Going forward…
It appears the homeownership rate will continue to increase.
The 2019 Aspiring Home Buyers Profile recently released by the National Association of Realtors revealed that 84% of non-owners want to own a home in the future. That percentage increased from 73% earlier last year.
Bottom Line
In the United States, the concept of homeownership as part of the American Dream is very much alive and well. Contact me to discuss how we can make that your reality.
Start Your Home Search:
Are you ready to start searching for your Denver area home? It's a great time, we have more inventory than we did the past few years. I encourage you to explore homes currently on the market to get a feel for the types of homes, locations, and price points. My Denver real estate blog has loads of useful information for home buyers trying to figure out what they want to do. And of course, please call me, or send me an email / text, to discuss your next home and the buying process.
Also, if you are considering new construction, remember the builder's real estate agent represents their best interest, not yours. There is no cost for you to have an agent represent you. In fact, I may be able to help you save money and negotiate for extras which the builder may not let you know about.
Get My List of Hot Properties »
Considering Selling Your Home?
If you are looking to sell your home in the Denver area, I encourage you to work with a real estate agent who has the experience and knowledge to provide an accurate market comparison so you can determine the right asking price. The market is more balanced now and your asking price is an important component of your selling strategy. Contact me today to learn how your home stacks up against the competition and how we can position your property to sell quickly and for a fair price.