Over the past several weeks, Freddie Mac has reported the average 30-year fixed mortgage rate dropping to record lows, all the way down to 3.03%. Last week's reported rate reached the lowest point in the history of the survey, which dates back to 1971 (See graph below):

What does this mean for buyers?
This is huge for homebuyers. Those currently taking advantage of the increasing affordability that comes with historically low interest rates are winning big. According to Sam Khater, Chief Economist at Freddie Mac:
"The summer is heating up as record low mortgage rates continue to spur homebuyer demand."
In addition, move.com notes:
"Summer home buying season is off to a roaring start. As buyers flooded into the market, realtor.com® monthly traffic hit an all-time high of 86 million unique users in June 2020, breaking May's record of 85 million unique users. Realtor.com® daily traffic also hit its highest level ever of 7 million unique users on June 25, signaling that despite the global pandemic buyers are ready to make a purchase."
Clearly, buyers are capitalizing on today's low rates. As shown in the chart below, the average monthly mortgage payment decreases significantly when rates are as low as they are today.
A lower monthly payment means savings that can add up significantly over the life of a home loan. It also means that qualified buyers may be able to purchase more home for their money. Maybe that's a bigger home than what they'd be able to afford at a higher rate, an increasingly desirable option considering the amount of time families are now spending at home given today's health crisis.
Bottom Line
If you're in a position to buy a home this year, let's connect to initiate the process while mortgage rates are historically low.
Start Your Home Search: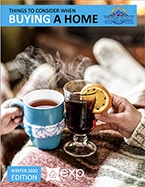 Starting the home buying process is easy and involves a few simple steps: Download my Home Buyers Guide to learn general information. Search for homes currently on the market to get a feel for the types of homes, locations, and price points available. And of course, please call me, or send me an email / text, to discuss any thoughts about your next home, the buying process, and the most important next step.
Beware of looking at new construction homes with a disadvantage. Builders are sophisticated sellers very capable of representing their own interests. Ask me about representing you at no cost to you.
Get My List of Hot Properties »
When It Is Time To Sell Your Home: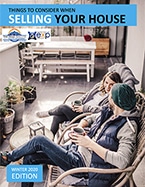 Find out how much your home is worth and download my free guide for home sellers for helpful information. It is important to choose a REALTOR® who can develop an effective marketing strategy for your property, negotiate well on your behalf, and has the knowledge to provide an accurate market comparison so you can determine the right asking price. The market is more balanced now and your asking price is an important component of your selling strategy. Contact me today to learn how your home stacks up against the competition and how we can position your property to sell quickly and for a good price.
My Denver real estate blog has loads of useful information for home buyers trying to figure out what they want to do…
Real Estate Housing Market | Buying a Home | Selling a Home | Financing a Home | Renting | Homeownership | Investing