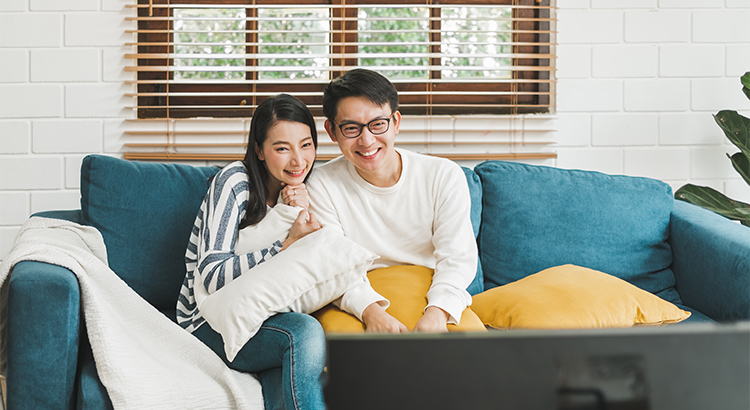 Have you ever been flipping through the channels, only to find yourself glued to the couch in an HGTV binge session? We've all been there, watching entire seasons of shows like "Property Brothers," "Fixer Upper," and "Love It or List It," all in one sitting.
When you're in the middle of your real estate-themed TV show marathon, you might start to think everything you see on the screen must be how it works in real life. However, you may need a reality check.
Reality TV Show Myths vs. Real Life:
Myth #1: Buyers look at 3 homes and decide to purchase one of them.
Truth: There may be buyers who fall in love and buy the first home they see, but according to the National Association of Realtors, the average homebuyer tours 10 homes as a part of their search.
Myth #2: The houses the buyers are touring are still for sale.
Truth: Everything is staged for TV. Many of the homes shown are already sold and are off the market.
Myth #3: The buyers haven't made a purchase decision yet.
Truth: Since there is no way to show the entire buying process in a 30-minute show, TV producers often choose buyers who are further along in the process and have already chosen a home to buy.
Myth #4: If you list your home for sale, it will ALWAYS sell at the open house.
Truth: Of course, this would be great! Open houses are important to guarantee the most exposure to buyers in your area, but they are only one piece of the overall marketing of your home. Keep in mind, many homes are sold during regular showing appointments as well.
Myth #5: Homeowners decide to sell their homes after a 5-minute conversation.
Truth: Similar to the buyers portrayed on the shows, many of the sellers have already spent hours deliberating the decision to list their homes and move on with their lives and goals.
Bottom Line
Having an experienced professional on your side while navigating the real estate market is the best way to guarantee you can make the home of your dreams a true reality.
Start Your Home Search:
Are you ready to start searching for your next home? It's a great time, we have more inventory than we did the past few years. I encourage you to explore homes currently on the market to get a feel for the types of homes, locations, and price points. My Denver real estate blog has loads of useful information for home buyers trying to figure out what they want to do. And of course, please call me, or send me an email / text, to discuss your next home and the buying process.
Also, if you are considering new construction, remember the builder's real estate agent represents the builder's interest, not your's. There is no cost for you to have a buyer's agent represent you. In fact, I may be able to help you save money and negotiate for extras which the builder may not let you know about.
Get My List of Hot Properties »
Considering Selling Your Home?
If you are looking to sell your home in the Denver area, I encourage you to work with a real estate agent who has the experience and knowledge to provide an accurate market comparison so you can determine the right asking price. The market is more balanced now and your asking price is an important component of your selling strategy. Contact me today to learn how your home stacks up against the competition and how we can position your property to sell quickly and for a fair price.