If you're thinking about selling your house, you should know the number of homes for sale right now is low. That's because, this season, there are fewer sellers listing their houses for sale than the norm.
Looking back at every April since 2017, the only year when fewer sellers listed their homes was in April 2020, when the pandemic hit and stalled the housing market (shown in red in the graph below). In more typical years, roughly 500,000 sellers add their homes to the market in April. This year, we saw fewer than 400,000 sellers entering the market in April (see graph below):
While there are a number of factors contributing to this trend, one thing keeping inventory low right now is that some homeowners are reluctant to move when the mortgage rate they have on their current house is lower than the one they could get today on their next house. It's called rate lock.
As a recent survey from Realtor.com explains, 56% of people who are planning to sell in the next 12 months say they're waiting for rates to come down.
While this wait-and-see approach is right for some sellers, it also creates an opening for more eager sellers to jump in now.
If your current house truly doesn't fit your needs anymore and you're ready to move, don't miss this chance to stand out. When fewer sellers are putting their homes up for sale, buyers will have fewer options, so you set yourself up to get the most eyes possible on your house. That's why your house could see multiple offers as buyers compete over the limited supply of homes for sale – especially if you price it right.
As Lawrence Yun, Chief Economist at the National Association of Realtors (NAR), says:
"Inventory levels are still at historic lows . . . Consequently, multiple offers are returning on a good number of properties."
SBottom Line
If you're ready to sell now, beat the competition before it comes onto the market. If you do, your house should stand out and could get multiple offers. Partner with a real estate professional to get your house on the market.
Find Your Next Home
[showcaseidx shortcode encountered an error]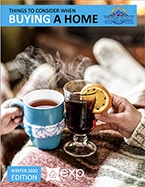 Please call/text/message/email me to share your thoughts about your next home and I'll identify your most important next step.
If you're reading this late at night and want to start now, first send me an email, then focus on these items of the home buying process: 1) Download my Home Buyers Guide to learn general information (if you're into doing your own research). 2) Talk to a quality mortgage lender and get pre-approved for financing. 3) Search for homes currently on the market to get a feel for the types of homes, locations, and price points available. 4) Read my Denver real estate blog (updated daily!) to further educate yourself about the market and relevant topics for home buyers. And of course, when in doubt, just call me and I will help you with each step of your journey.
Create Your Free MLS Home Search Account »
When It Is Time To Sell Your Home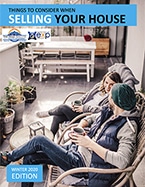 Find out how much your home is worth and download my free guide for home sellers for helpful information. It is important to choose a REALTOR® who can develop an effective marketing strategy for your property, negotiate well on your behalf, and has the knowledge to provide an accurate market comparison so you can determine the right asking price. The market changes each week and your asking price is an important component of your selling strategy. I am here to listen and serve. I will share how your home stacks up against the competition, or how we can position your property to sell quickly and for a good price, or talk through any unique circumstances or goals. Contact me today to start a discussion…
My Denver real estate blog is updated daily with useful information for home buyers and sellers…
Real Estate Housing Market | Buying a Home | Selling a Home | Financing a Home | Renting | Homeownership | Investing