Mortgage rates have increased significantly since the beginning of the year. Each Thursday, Freddie Mac releases its Primary Mortgage Market Survey. According to the latest survey, the average 30-year fixed-rate mortgage has risen from 3.22% at the start of the year to 3.55% as of last week. This is important to note because any increase in mortgage rates changes what a purchaser can afford. To give you an idea of how rising mortgage rates impact your purchasing power, see the table below:
How Can You Know Where Mortgage Rates Are Headed?
While it's always difficult to know exactly where mortgage rates will go, a great indicator of where they may head is by looking at the 50-year history of the 10-year treasury yield, and then following its path. Understanding the mechanics of the treasury yield isn't as important as knowing that there's a correlation between how it moves and how mortgage rates follow. Here's a graph showing that relationship over the last 50 years:
This correlation has continued into the new year. The treasury yield has started to climb, and that's driven rates up. As of last Thursday, the treasury yield was 1.81%. That's 1.74% below the mortgage rate reported the same day (3.55%) and is very close to the average spread we see between the two numbers (average spread is 1.7).
Where Will the Treasury Yield Head in the Future?
With this information in mind, a 10-year treasury-yield forecast would be a good indicator of where mortgage rates may be headed. The Wall Street Journal just surveyed a panel of over 75 academic, business, and financial economists asking them to forecast the treasury yield over the next few years. The consensus was that experts project the treasury yield will climb to 2.84% by the end of 2024. Based on the 50-year history of following this yield, that would likely put mortgage rates at about 4.5% in three years.
While the correlation between the 30-year fixed mortgage rate and the 10-year treasury yield is clear in the data shown above for the past 50 years, it shouldn't be used as an exact indicator. They're both hard to forecast, especially in this unprecedented economic time driven by a global pandemic. Yet understanding the relationship can help you get an idea of where rates may be going. It appears, based on the information we have now, that mortgage rates will continue to rise over the next few years. If that's the case, your best bet may be to purchase a home sooner rather than later, if you're able.
Bottom Line
Forecasting mortgage rates is very difficult. As Mark Fleming, Chief Economist at First American, once said:
"You know, the fallacy of economic forecasting is don't ever try and forecast interest rates and or, more specifically, if you're a real estate economist mortgage rates, because you will always invariably be wrong."
However, if you're either a first-time homebuyer or a current homeowner thinking of moving into a home that better fits your changing needs, understanding what's happening with the 10-year treasury yield and mortgage rates can help you make an informed decision on the timing of your purchase.
Find Your Next Home
[showcaseidx shortcode encountered an error]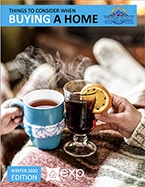 Please call/text/message/email me to share your thoughts about your next home and I'll identify your most important next step.
If you're reading this late at night and want to start now, first send me an email, then focus on these items of the home buying process: 1) Download my Home Buyers Guide to learn general information (if you're into doing your own research). 2) Talk to a quality mortgage lender and get pre-approved for financing. 3) Search for homes currently on the market to get a feel for the types of homes, locations, and price points available. 4) Read my Denver real estate blog (updated daily!) to further educate yourself about the market and relevant topics for home buyers. And of course, when in doubt, just call me and I will help you with each step of your journey.
Create Your Free MLS Home Search Account »
When It Is Time To Sell Your Home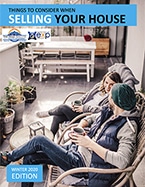 Find out how much your home is worth and download my free guide for home sellers for helpful information. It is important to choose a REALTOR® who can develop an effective marketing strategy for your property, negotiate well on your behalf, and has the knowledge to provide an accurate market comparison so you can determine the right asking price. The market changes each week and your asking price is an important component of your selling strategy. I am here to listen and serve. I will share how your home stacks up against the competition, or how we can position your property to sell quickly and for a good price, or talk through any unique circumstances or goals. Contact me today to start a discussion…
My Denver real estate blog is updated daily with useful information for home buyers and sellers…
Real Estate Housing Market | Buying a Home | Selling a Home | Financing a Home | Renting | Homeownership | Investing