According to a recent survey, more and more Americans are concerned about a possible recession. Those concerns were validated when the Federal Reserve met and confirmed they were strongly committed to bringing down inflation. And, in order to do so, they'd use their tools and influence to slow down the economy.
All of this brings up many fears and questions around how it might affect our lives, our jobs, and business overall. And one concern many Americans have is: how will this affect the housing market? We know how economic slowdowns have impacted home prices in the past, but how could this next slowdown affect real estate and the cost of financing a home?
According to Mortgage Specialists: 
"Throughout history, during a recessionary period, interest rates go up at the beginning of the recession. But in order to come out of a recession, interest rates are lowered to stimulate the economy moving forward."
Here's the data to back that up. If you look back at each recession going all the way to the early 1980s, here's what happened to mortgage rates during those times (see chart below):
As the chart shows, historically, each time the economy slowed down, mortgage rates decreased. Fortune.com helps explain the trend like this:
"Over the past five recessions, mortgage rates have fallen an average of 1.8 percentage points from the peak seen during the recession to the trough. And in many cases, they continued to fall after the fact as it takes some time to turn things around even when the recession is technically over."
And while history doesn't always repeat itself, we can learn from it. While an economic slowdown needs to happen to help taper inflation, it hasn't always been a bad thing for the housing market. Typically, it has meant that the cost to finance a home has gone down, and that's a good thing. 
Bottom Line
Concerns of a recession are rising. As the economy slows down, history tells us this would likely mean lower mortgage rates for those looking to refinance or buy a home. While no one knows exactly what the future holds, you can make the right decision for you by working with a trusted real estate professional to get expert advice on what's happening in the housing market and what that means for your homeownership goals.
Find Your Next Home
[showcaseidx shortcode encountered an error]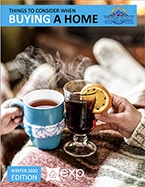 Please call/text/message/email me to share your thoughts about your next home and I'll identify your most important next step.
If you're reading this late at night and want to start now, first send me an email, then focus on these items of the home buying process: 1) Download my Home Buyers Guide to learn general information (if you're into doing your own research). 2) Talk to a quality mortgage lender and get pre-approved for financing. 3) Search for homes currently on the market to get a feel for the types of homes, locations, and price points available. 4) Read my Denver real estate blog (updated daily!) to further educate yourself about the market and relevant topics for home buyers. And of course, when in doubt, just call me and I will help you with each step of your journey.
Create Your Free MLS Home Search Account »
When It Is Time To Sell Your Home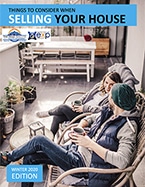 Find out how much your home is worth and download my free guide for home sellers for helpful information. It is important to choose a REALTOR® who can develop an effective marketing strategy for your property, negotiate well on your behalf, and has the knowledge to provide an accurate market comparison so you can determine the right asking price. The market changes each week and your asking price is an important component of your selling strategy. I am here to listen and serve. I will share how your home stacks up against the competition, or how we can position your property to sell quickly and for a good price, or talk through any unique circumstances or goals. Contact me today to start a discussion…
My Denver real estate blog is updated daily with useful information for home buyers and sellers…
Real Estate Housing Market | Buying a Home | Selling a Home | Financing a Home | Renting | Homeownership | Investing