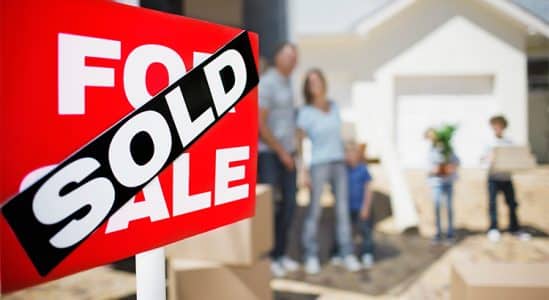 As a homeowner, it's always tempting to dream about the next big project you're going to tackle. The possibilities are endless. Should I renovate? Should I refinance? Should I stay? Should I move? The list goes on and on.
In today's housing market, it's actually a great time to shift your thoughts toward selling your house and moving up into the home of your dreams. Here's why:
Inventory is on the rise, but there's still an overall shortage of houses for sale (less than a 6-month supply found in a more normal market), so homes are going under contract quickly. In fact, the National Association of Realtors (NAR) Realtors® Confidence Index Survey reports that right now homes are only staying on the market for an average of 27 days. That's less than one month, an even more accelerated pace from the 36-day trend we saw last spring.
The same report also indicates there are more interested buyers than active sellers today, which is one of the big factors driving home prices higher.
This power combination provides an ideal environment for sellers aiming to close a quick sale and earn a big return as we wrap up the summer season.
Bottom Line
There's still time to make a move before the school year starts and the fall weather sets in. Maybe it's time to make a change. Let's get together to determine if selling now is the right decision for your family.
Start Your Home Search:
Are you ready to start searching for your next home? It's a great time, we have more inventory than we did the past few years. I encourage you to explore homes currently on the market to get a feel for the types of homes, locations, and price points. My Denver real estate blog has loads of useful information for home buyers trying to figure out what they want to do. And of course, please call me, or send me an email / text, to discuss your next home and the buying process.
Also, if you are considering new construction, remember the builder's real estate agent represents the builder's interest, not your's. There is no cost for you to have a buyer's agent represent you. In fact, I may be able to help you save money and negotiate for extras which the builder may not let you know about.
Get My List of Hot Properties »
Considering Selling Your Home?
If you are looking to sell your home in the Denver area, I encourage you to work with a real estate agent who has the experience and knowledge to provide an accurate market comparison so you can determine the right asking price. The market is more balanced now and your asking price is an important component of your selling strategy. Contact me today to learn how your home stacks up against the competition and how we can position your property to sell quickly and for a fair price.