In 2020, buyers got a big boost in the housing market as mortgage rates dropped throughout the year. According to Freddie Mac, rates hit all-time lows 12 times this year, dipping below 3% for the first time ever while making buying a home more and more attractive as the year progressed (See graph below):
When you continually hear how rates are hitting record lows, you may be wondering: Are they going to keep falling? Should I wait until they get even lower?
The Challenge with Waiting
The challenge with waiting is that you can easily miss this optimal window of time and then end up paying more in the long run. Last week, mortgage rates ticked up slightly. Sam Khater, Chief Economist at Freddie Mac, explains:
"Mortgage rates jumped this week as a result of positive news about a COVID-19 vaccine. Despite this rise, mortgage rates remain about a percentage point below a year ago."
While rates are still lower today than they were one year ago, as the economy continues to get stronger and the pandemic is resolved, there's a very good chance interest rates will rise again. Several top institutions in the real estate industry are projecting an increase in mortgage rates over the next four quarters (See chart below):
If you're planning to wait until next year or later, Mike Fratantoni, Chief Economist at the Mortgage Bankers Association (MBA), forecasts mortgage rates will begin to steadily rise:
As a buyer, you need to decide if waiting makes financial sense for you.
Bottom Line
If you're planning to buy a home and want to take advantage of today's low rates, now is the time to do so. Don't assume they're going to stay this low forever.
Start Your Home Search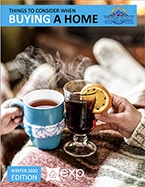 Starting the home buying process is easy and involves a few simple steps: Download my Home Buyers Guide to learn general information. Search for homes currently on the market to get a feel for the types of homes, locations, and price points available. And of course, please call me, or send me an email / text, to discuss any thoughts about your next home, the buying process, and the most important next step.
Get My List of Hot Properties »
When It Is Time To Sell Your Home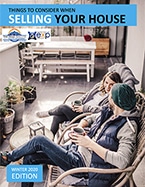 Find out how much your home is worth and download my free guide for home sellers for helpful information. It is important to choose a REALTOR® who can develop an effective marketing strategy for your property, negotiate well on your behalf, and has the knowledge to provide an accurate market comparison so you can determine the right asking price. The market is more balanced now and your asking price is an important component of your selling strategy. Contact me today to learn how your home stacks up against the competition and how we can position your property to sell quickly and for a good price.
My Denver real estate blog has loads of useful information for home buyers trying to figure out what they want to do…
Real Estate Housing Market | Buying a Home | Selling a Home | Financing a Home | Renting | Homeownership | Investing