Each year, homeowners planning to make a move are faced with a decision: sell their house during the holidays or wait. And others who have already listed their homes may think about removing their listings and waiting until the new year to go back on the market.
The truth is many buyers want to purchase a home for the holidays, and your house might be just what they're looking for. Here are five great reasons you shouldn't wait to sell your house.
1. While the supply of homes for sale has increased this year, there still aren't enough homes on the market to keep up with buyer demand. As Nadia Evangelou, Senior Economist & Director of Forecasting at the National Association of Realtors (NAR), explains:
"There's still this gap between demand and supply because we were underbuilding for many years. . . . So now we see demand is slowing, but it still outpaces supply."
2. Serious homebuyers are out looking right now. Millennials are driving homebuying demand today, and many are eager to make a purchase. Mark Fleming, Chief Economist at First American, explains:
"While not the frenzy of 2021, the largest living generation, the Millennials, will continue to age into their prime home-buying years, creating a demographic tailwind for the housing market."
3. The desire to own a home doesn't stop during the holidays. In fact, homes decorated for the holidays appeal to many buyers. Plus, purchasers who look for homes during the holidays are ready to buy.
4. You can restrict the showings in your house to days and times that are most convenient for you. That can help you minimize disruptions, which is especially important this time of year.
5. Rents have skyrocketed in recent years. And, many buyers are looking to escape rising rents and avoid falling into the rental trap for another year. As an article from Zillow says:
"Over the next 12 months, rents are expected to grow more than inflation, the stock market and home values."
Your home could be their ticket to leaving renting behind for good.
Bottom Line
There are still many reasons it makes sense to list your house during the holiday season. Let's connect to determine if selling now is your best move.
Find Your Next Home
[showcaseidx shortcode encountered an error]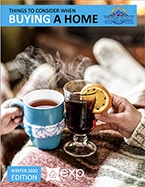 Please call/text/message/email me to share your thoughts about your next home and I'll identify your most important next step.
If you're reading this late at night and want to start now, first send me an email, then focus on these items of the home buying process: 1) Download my Home Buyers Guide to learn general information (if you're into doing your own research). 2) Talk to a quality mortgage lender and get pre-approved for financing. 3) Search for homes currently on the market to get a feel for the types of homes, locations, and price points available. 4) Read my Denver real estate blog (updated daily!) to further educate yourself about the market and relevant topics for home buyers. And of course, when in doubt, just call me and I will help you with each step of your journey.
Create Your Free MLS Home Search Account »
When It Is Time To Sell Your Home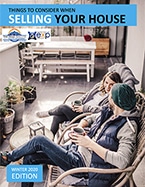 Find out how much your home is worth and download my free guide for home sellers for helpful information. It is important to choose a REALTOR® who can develop an effective marketing strategy for your property, negotiate well on your behalf, and has the knowledge to provide an accurate market comparison so you can determine the right asking price. The market changes each week and your asking price is an important component of your selling strategy. I am here to listen and serve. I will share how your home stacks up against the competition, or how we can position your property to sell quickly and for a good price, or talk through any unique circumstances or goals. Contact me today to start a discussion…
My Denver real estate blog is updated daily with useful information for home buyers and sellers…
Real Estate Housing Market | Buying a Home | Selling a Home | Financing a Home | Renting | Homeownership | Investing