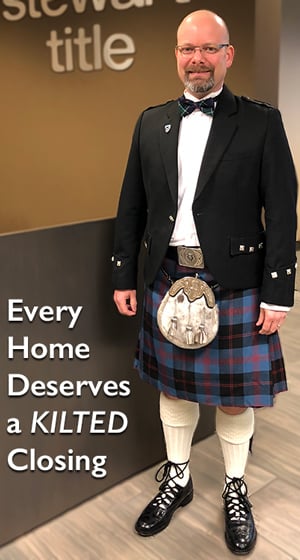 Scott Rodgers, Denver Realtor®
• Hometown: Denver
• Thomas Jefferson High School, DPS
• St. Olaf College, Chemistry major
• First real estate transaction: 2001
• Personal investment deals: 10+
• Over 75 closed transactions
• Over $60 million in sales volume
• Member: Denver Metro Association of
Realtors, 2016-23
• Keller Williams Realty, 2016-17
• eXp Realty, 2018-21
• Bungalow Living, 2022-23
• Cory-Merrill Neigh Assoc Board '13-22
• Member: Institute for Luxury Home
Marketing, 2018-24
• Luxury GUILD recognition, 2023
• Cert. Military Relocation Professional
• Voted the Nextdoor.com Favorite Agent
by Cory-Merrill and University
Neighborhoods in South Denver
• FIVE STAR Professional, 2020-23
• MLS: #1 Agent in Denver during
Denver's most competitive market
ever, April-May combined 2022.
• Diamond Realtor 2023 top award category
If you or someone you know is interested in buying or selling real estate…I can help. Let's get to know each other a bit…
As a Denver native of over 40 years, I am passionate about metro Denver real estate as well as our community. I grew up in Southeast Denver and attended Denver Public Schools K-12, which also exposed me to the Cole and Baker neighborhoods at an early age. My mother owned a business on Denver's west side (Barnum, Ruby Hill) for about 20 years — growing to about 45 employees — and my sister was an aide to a former Denver Councilperson and is now a local nurse. I served as a volunteer board member of a Denver neighborhood association for 9 years. And I live in the south metro area with my wife and three kids.
Would you be surprised if I told you I was quite active growing up? Yup, I fit the Denver persona… alpine and telemark skiing, lacrosse, soccer, tennis, football, Odyssey of the Mind (world champion team), piano, hiking, camping, fishing, mountain biking… Colorado has a lot to offer!! And I'd like to help you live in a place where you can take advantage of it.
My experience with real estate started as a kid. In the early 1980s my Dad was into rentals and fix-n-flip properties on a part-time basis. Imagine me as a young kid with a screw driver, hammer and paint brush trying to "help" on the weekends. In the 1990s, you might have found me painting the large garage doors or cleaning floors of my mother's 14,000 sq ft business building during the summer. In the early 2000s, I bought my first house and eventually rented it out. About a decade later, my dad and I got into the fix-n-flip business for several years and rejuvenated many houses, which often became the best on the block. While I enjoyed the process of improving houses, there was something missing. I wanted to apply my knowledge to help others. Hey, that's where you come in…
As a licensed Colorado real estate broker and a Realtor held to a higher standard, I am here to help you navigate buying or selling your next home. One thing that sets me apart from other Realtors is that in addition to being your advocate and real estate advisor, I understand real estate from several viewpoints and have had skin in the game before, perhaps as you do now, and have felt first-hand the turbulence real estate can offer: bad roof, sewer line replacement, foundation problems, major interior renovations, lending snafus, big emotions, moving, etc, etc. I have developed quite a network and have substantial resources to benefit you in the home buying/selling process. I am in this to help you, wherever that takes us, and see that you achieve your real estate goals.
I like to say… Every Home Deserves a KITLED Closing. And hope to join you at the closing table with my ceremonial Scottish kilt.
While people find me to be friendly and a team player, below the surface I am analytical and a natural problem solver, which will ensure your home buying or selling process is smooth from start to finish.
My clients have voiced appreciation of my marketing strategies, knowledge of the market and neighborhoods, attention to detail, ability to negotiate, and ability to identify their options and pros/cons of decisions.
In the spirit of living at the doorstep to the mountains, I brand my real estate advisor/broker service "The Peak Results", as that is what I strive to accomplish for every client, and my informative website "The Peak Home Source", as it is one of the most content-rich informative agent websites in Denver. You may notice I am not as flashy in person as some agents, instead my focus is heavily centered on client results and substantive information for anyone interested in Denver real estate.
Contact me to start a conversation… you know something about me now and I would love to learn more about you. I'm here to help.