Is it better to rent or own your home? While there are some really good reasons to rent, like you do not plan to stay in your current general location for over 3 years, there are also many great reasons to own your home.
Checkout this chart that shows how much rent may cost you. Your money is being used to pay down your Landlord's mortgage instead of your own home mortgage. Imagine if you were paying down your mortgage, and as a result gaining equity with every monthly payment. It's a form of forced savings that benefits you later in life. Landlords won't write you a check at retirement; they've banked your money for their own. Please contact me — 303-242-8831 — and let's discuss your options. Buying a home is often more attainable than they think.
Real estate blog posts for Renters:
Chart: Median Rental Rates Over 30+ Years
Economic Podcast: Buy vs Rent?
Hear from the First American Title economists on their take about buying vs renting a home in this podcast.
Net Worth: Homeowner vs. Renter

Rent vs. Own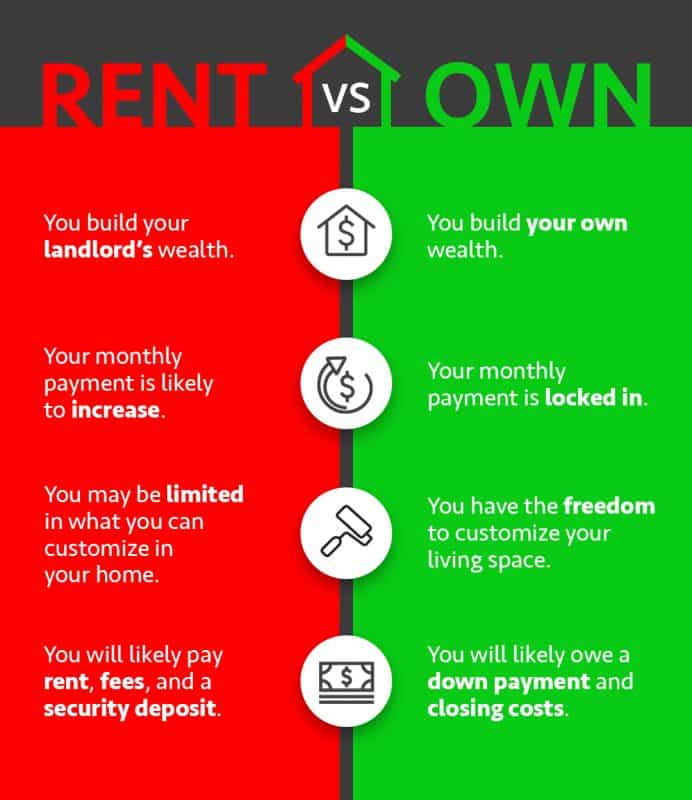 Search Homes
The Median Renter
Median Renter: Share of Affordable Homes