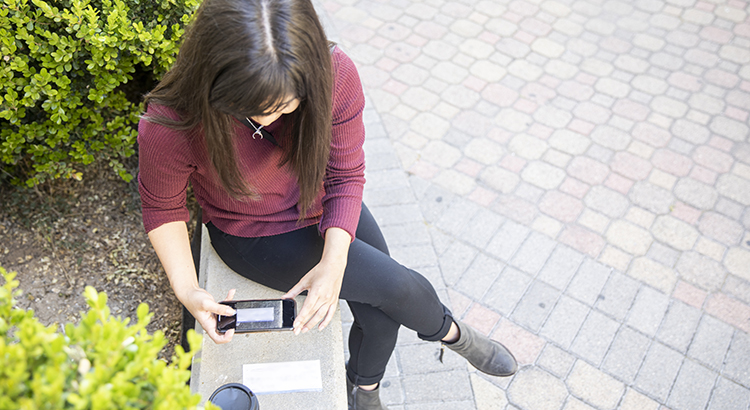 Millennials have waited longer than any other generation to become homeowners, but the wait for this cohort is just about over.
According to National Mortgage News,
"Millennials, those young adults now aged 23 to 38, are now entering their peak household formation and homebuying years."
If you're a Millennial, you're already well aware that you're among a generation of those who favor fast-paced, real-time answers – and results. When you're ready to make a decision, it's go-time, and you probably want the latest technology at your fingertips to make it happen.
National Mortgage News agrees, stating,
"Millennials are different than previous generations—not only in their delayed homebuying but also in how they approach interactions with financial institutions, including mortgage lenders. Taking a picture of a check on their phone and depositing it without visiting a branch is not novel, it's the way Millennials learned to do banking. They expect real-time access to account and transaction data and are frustrated when it's not available."
Here's the catch – the overall speed of the homebuying process can take some time, and it might feel like it is slowing you down. When you're ready to buy, you can make an offer and go under contract quickly, but the rest of the process might take a little longer. The same article explains why:
"When Millennials apply for a loan, the mortgage lender must qualify the borrower and determine who owns the property, how much the property is worth, and the property's risk profile. Traditionally, this has been one of the most time-consuming and fragmented parts of the mortgage process…There are many moving pieces, each data point being sourced from a different provider, which can ultimately lead to a lengthy or delayed process.

What has historically been accepted as the process norm does not align with the expectations of the most prominent generation in the home buying market today. Millennials have come to expect rapid, digital workflows in their daily purchase decisions, and in their mind, the home buying process shouldn't be any different."
So, where do you go from here?
If you're pre-approved for a mortgage, that will help speed things up. But the steps it takes and the time to finalize a loan with most traditional lenders may feel like an eternity to you and your generational peers. Don't worry, though – it's well worth the wait when you finally get the keys to your new castle!
The financial benefits of homeownership, like increasing your net worth by building equity, and the non-financial benefits, like being able to customize and improve your space, will ultimately set you on the course to happiness, success, overall satisfaction, and much, much more.
Bottom Line
If you're feeling like it's go-time, let's get together and get the process moving to determine if homeownership is your next best step.
Start Your Home Search:
Are you ready to start searching for your next home? It's a great time, we have more inventory than we did the past few years. I encourage you to explore homes currently on the market to get a feel for the types of homes, locations, and price points. My Denver real estate blog has loads of useful information for home buyers trying to figure out what they want to do. And of course, please call me, or send me an email / text, to discuss your next home and the buying process.
Also, if you are considering new construction, remember the builder's real estate agent represents the builder's interest, not your's. There is no cost for you to have a buyer's agent represent you. In fact, I may be able to help you save money and negotiate for extras which the builder may not let you know about.
Get My List of Hot Properties »
Considering Selling Your Home?
If you are looking to sell your home in the Denver area, I encourage you to work with a real estate agent who has the experience and knowledge to provide an accurate market comparison so you can determine the right asking price. The market is more balanced now and your asking price is an important component of your selling strategy. Contact me today to learn how your home stacks up against the competition and how we can position your property to sell quickly and for a fair price.