Everywhere you look, people are talking about a potential recession. And if you're planning to buy or sell a house, this may leave you wondering if your plans are still a wise move. To help ease your mind, experts are saying that if we do officially enter a recession, it'll be mild and short. As the Federal Reserve
Most people remember the housing crisis in 2008 (the larger of the two red bars in the graph above) and think another recession will be a repeat of what happened to housing then. But today's housing market isn't about to crash because the fundamentals of the market are different than they were in 2008. Back then, one of the big reasons why prices fell was because there was a surplus of homes for sale at the same time distressed properties flooded the market. Today, the number of homes for sale is low, so while home prices may see slight declines in some areas and slight gains in others, a crash simply isn't in the cards. 
A Recession Means Falling Mortgage Rates
What a recession really means for the housing market is falling mortgage rates. As the graph below shows,
Bankrate explains mortgage rates typically fall during an economic slowdown:
"During a traditional recession, the Fed will usually lower interest rates. This creates an incentive for people to spend money and stimulate the economy. It also typically leads to more affordable mortgage rates, which leads to more opportunity for homebuyers." 
This year, mortgage rates have been quite volatile as they've responded to high inflation. The 30-year fixed mortgage rate has hovered between roughly 6-7%, and that's impacted affordability for many potential homebuyers. 
But, if there is a recession, history tells us mortgage rates may fall below that threshold, even though the days of 3% are behind us.
SBottom Line
You don't need to fear what a recession means for the housing market. If we do have a recession, experts say it will be mild and short, and history shows it also means mortgage rates go down.
Find Your Next Home
[showcaseidx shortcode encountered an error]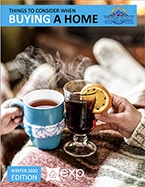 Please call/text/message/email me to share your thoughts about your next home and I'll identify your most important next step.
If you're reading this late at night and want to start now, first send me an email, then focus on these items of the home buying process: 1) Download my Home Buyers Guide to learn general information (if you're into doing your own research). 2) Talk to a quality mortgage lender and get pre-approved for financing. 3) Search for homes currently on the market to get a feel for the types of homes, locations, and price points available. 4) Read my Denver real estate blog (updated daily!) to further educate yourself about the market and relevant topics for home buyers. And of course, when in doubt, just call me and I will help you with each step of your journey.
Create Your Free MLS Home Search Account »
When It Is Time To Sell Your Home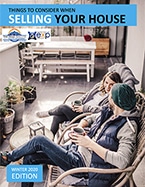 Find out how much your home is worth and download my free guide for home sellers for helpful information. It is important to choose a REALTOR® who can develop an effective marketing strategy for your property, negotiate well on your behalf, and has the knowledge to provide an accurate market comparison so you can determine the right asking price. The market changes each week and your asking price is an important component of your selling strategy. I am here to listen and serve. I will share how your home stacks up against the competition, or how we can position your property to sell quickly and for a good price, or talk through any unique circumstances or goals. Contact me today to start a discussion…
My Denver real estate blog is updated daily with useful information for home buyers and sellers…
Real Estate Housing Market | Buying a Home | Selling a Home | Financing a Home | Renting | Homeownership | Investing