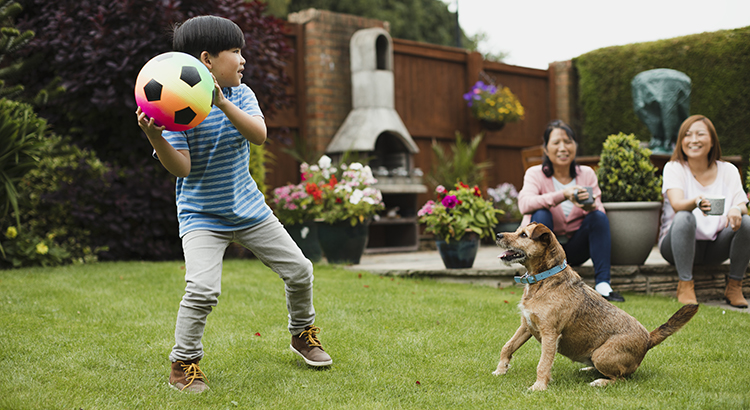 In a market where current inventory is low, it's normal to think buyers might be willing to give up a few desirable features in their home search in order to make finding a house a little easier. Don't be fooled, though – there's still an interest in the market for some key upgrades. Here's a look at the two surprising things buyers seem to be searching for in today's market, and how they're impacting new home builds.
Homebuyers Are Not Giving Up Their Garages
The National Association of Home Builders (NAHB) recently released an article showing the percentage of new single-family homes completed in 2018. The data reveals,
64% of new homes offer a 2-car garage
21% have a garage large enough to hold 3 or more cars
7% have a 1-car garage
7% do not include a garage or carport
1% have a carport
The following map represents this breakdown by region:
Evidently, a garage is something homebuyers are looking for in their searches, but that's not all.
Homebuyers Are Not Giving Up Their Patios
Patios are on the radar for buyers as well. Community areas are often common amenities in new neighborhoods, but as it turns out, private outdoor spaces are quite desirable too. NAHB also found that,
"Of the roughly 876,000 single-family homes started in 2018, 59.4% came with patios…This is the highest the number has been since NAHB began tracking the series in 2005."
As shown in the graph below, the number of new homes built with patios has been increasing for the past 9 years. Clearly, they're a desirable feature for new homeowners too.
Bottom Line
Homebuyers are looking for garage space and outdoor patio living. If you're a homeowner thinking of selling a house with these amenities, it appears buyers are willing to spring for those key features. Let's get together today to determine the current value and demand for your home.
Search Denver Area Homes:
Start the process today by searching the MLS for your next home. Mortgage interest rates are still historically low and the metro Denver market has more housing inventory that it did a few years ago. Explore the homes available today to get a feel for price points, types of homes, and locations so you have a better feel when it comes time to take a more serious look. My Denver real estate blog is full of useful information for homebuyers considering buying a home. Please call me, or send me an email / text, to discuss your thoughts about your next home.
Please contact me before you look at new construction, remember the builder's real estate agent represents the builder's interest, not your's. There is no cost for you to have a buyer's agent represent you in a transaction with a sophisticated seller. In fact, I may be able to help you save money and negotiate for extras which the builder may not let you know about.
Get My List of Hot Properties » FREE Home Buyer's Guide »
Time To Sell Your Home?
When it is time to sell your home in the Denver area, I encourage you to work with a real estate agent who has the experience and knowledge to provide an accurate market comparison so you can determine the right asking price. The market is more balanced now and your asking price is an important component of your selling strategy. And if you are selling your home to then buy a new home, you're in luck, we are now in a "goldilocks" market ideal for that type of transaction. Contact me today to learn how your home stacks up against the competition and how we can position your property to sell quickly and for a fair price.