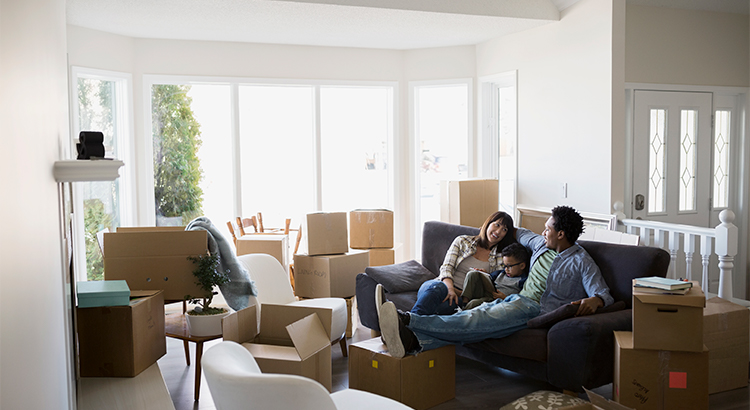 Recently two U.S. Census Bureau researchers released their findings on the biggest determinants of household wealth. What they found may help shape your view on building your family's net worth.
Many people plan to build their net worth by buying CDs or stocks, or just having a savings account. Recently, however, Economist Jonathan Eggleston and Survey Statistician Donald Hays, both of the U.S. Census Bureau, shared the biggest determinants of wealth,
"The biggest determinants of household wealth [are] owning a home and having a retirement account." (Shown in the graph below):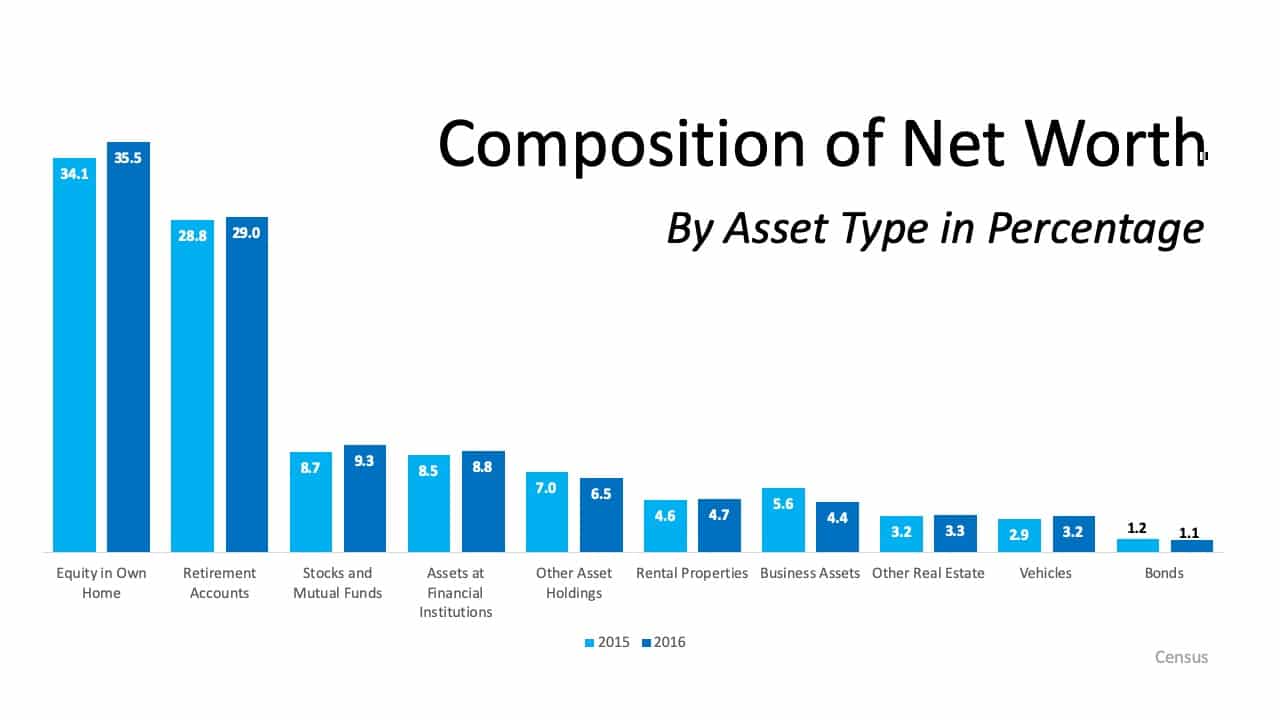 This does not come as a surprise, as we often mention that homeownership can help you to increase your family's wealth. This study reinforces that idea,
"Net worth is an important indicator of economic well-being and provides insights into a household's economic health."
Having equity in your home can help your family move in that direction, building toward substantial financial growth. According to the report noted above, people are not only creating net worth in the homes they live in, but many are also earning equity in rental property investments too. (See below):
John Paulson said it well,
"If you don't own a home, buy one. If you own one home, buy another one, and if you own two homes buy a third and lend your relatives the money to buy a home."
Bottom Line
There are financial and non-financial benefits to owning a home. If you would like to increase your net worth, let's get together so you can learn all the benefits of becoming a homeowner.
Start Your Home Search:
Are you ready to start searching for your next home? It's a great time, we have more inventory than we did the past few years. I encourage you to explore homes currently on the market to get a feel for the types of homes, locations, and price points. My Denver real estate blog has loads of useful information for home buyers trying to figure out what they want to do. And of course, please call me, or send me an email / text, to discuss your next home and the buying process.
Also, if you are considering new construction, remember the builder's real estate agent represents the builder's interest, not your's. There is no cost for you to have a buyer's agent represent you. In fact, I may be able to help you save money and negotiate for extras which the builder may not let you know about.
Get My List of Hot Properties »
Considering Selling Your Home?
If you are looking to sell your home in the Denver area, I encourage you to work with a real estate agent who has the experience and knowledge to provide an accurate market comparison so you can determine the right asking price. The market is more balanced now and your asking price is an important component of your selling strategy. Contact me today to learn how your home stacks up against the competition and how we can position your property to sell quickly and for a fair price.