Denver's real estate housing market continues to have record-low housing inventory. Here are some quick stats to illustrate the point…
Average active listings for March is 14,250 (1985-2020).
Record-high March was 2006 with 27,309 listings.
Record-low March was set this year with 1,921 listings.
The historical average increase in active listings from February to March is 7%. A decrease of 5% this March represents the largest decrease on record.
Builders are struggling with the cost of building material, ranked as the number one problem by the National Association of Home Builders, and availability of building materials ranked second. Local contractors are telling clients to order appliances a year in advance to make sure they arrive on time.
With the stimulus package done, now comes a proposed $3 trillion infrastructure bill and tax hikes to help pay for some of this spending. Assuming the corporate tax rate rises from 21 to 28% — and assuming P/E ratios remain unchanged, which is optimistic — corporate earnings would decline 8% and equity prices 7%. Assuming the rate rises to 25%, the earnings hit would be 5% and equities would decline 3%.
Let's take a look at the Denver housing market reports with data from last month.
Denver Real Estate Market Updates with Scott Rodgers
This information has been aggregated to help metro Denver home buyers and sellers understand the metro Denver housing market. I hope it helps your understanding of the market and enables you to make the best decisions for your situation and goals.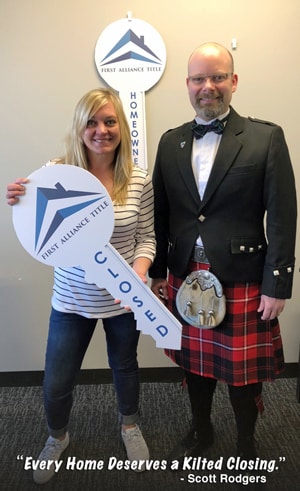 While it is one thing to hear an Agent tell you something about the market, it is another to have access to so much professionally reviewed and assembled housing market data from multiple sources. Newspaper and TV news journalists often use this same data to report on the housing market each month. If you value data and details, here is your deep dive. Please contact me for an executive summary or an explanation relevant to your individual situation… I continually think about the market and it would be great to have it benefit you!
I look forward to receiving your email, call, text, or social app message…

Denver Housing Market Updates — Reported in April 2021
Denver Market Trends by the Denver Metro Association of Realtors
Housing Market Records Set in April
---
Metro Denver Housing Market Review, reported in April 2021
Metro Denver Market Appreciation by Zip Code, 2009-Current
Source: Megan Aller at First American Title.
REconomy Podcast: Is the Housing Market Heading for a Crash?
In this episode of the REconomy podcast from First American, Chief Economist Mark Fleming and Deputy Chief Economist Odeta Kushi explain why today's housing market is unlike the housing market that preceded the Great Recession and why we're unlikely to see a housing market crash anytime soon.
The housing sector entered this recession under built, not over built, like last time in 2009, while housing demand has outstripped supply. In fact, in 2019, the last full year in which we had comprehensive data, over 1.3 million new households were formed, while only 923,000 new housing units were produced. That's a shortage of almost half a million housing units. Prior to 2009, the opposite was true, housing supply was significantly outpacing demand. The supply and demand imbalance is one of the other reasons for the rapid house price appreciation today."
– Mark Fleming, chief economist at First American
---
Greater Denver Housing Market Update
---
Metro Denver Real Estate News in April 2021
These are Colorado's 25 best places to live (new for 2021)
Colorado cities, towns and other municipalities consistently rank high among American areas as some of the best places to live in terms of factors like family-friendliness, affordability and commute times. Each year, Pittsburgh-based school and city ranking website Niche ranks the best places to live in states across the U.S. "Best places" in this ranking includes cities, towns, suburbs and neighborhoods.
Metro Denver home inventory is in the basement and closing prices are at all-time high – April 5, 2021
Prices are surging even in the face of rising interest rates
Buyers in metro Denver can almost always count on having a wider selection of homes available as the weather warms up, but not this year. The inventory of homes and condos available for sale in the region continued to shrink last month, despite rising mortgage rates, according to a monthly update from the Denver Metro Association of Realtors.

In a metro area with more than 3.2 million people, only 1,921 homes and condos were available for sale at the end of March, down 5.1% from February and 66.7% from a year earlier. Last month's inventory decline was the largest on record for a March, and the first February to March decline the area has seen since 2014.

It came despite a 26.7% jump in new listings compared to February. Sellers showed up, only to be overwhelmed by demand. A word to frustrated buyers who held out for the spring surge in inventory: It isn't happening. Instead, home prices are surging, further adding to the sense of desperation some buyers feel.

"Theoretically, this month's report shows that if a buyer waited just one month to buy a $500,000 property from the end of February to the end of March, they would have had to pay $35,000 more for that property," said Andrew Abrams, chairman of the DMAR Market Trends Committee and a Denver Realtor in comments accompanying the report.

The median closing price of a single-family sold rose 5.7% from February to $560,000 and it is up 15.5% over the past year. The average closing price reached $674,990, a 6.7% increase from February and a 19.3% gain from March of last year. Both of those figures are all-time highs.
Latest Denver-area housing market stats: Median single-family home price reaches $560K – April 6, 2021
The rise in available for-sale housing that typically accompanies the transition from February to March failed to materialize in the Denver metro this year, as buyer demand continued to outstrip supply, according to the latest monthly report from the Denver Metro Association of Realtors.
Few Denver-metro tenants had trouble paying rent in March – April 6, 2021
Colorado has a fresh $247 million to help residents catch up with back rent
Only one out of 50 apartment tenants in Colorado failed to make the rent last month and evictions are running at half of the pace seen before the pandemic, according to an update Monday from the Colorado Apartment Association.

"A 98% collection rate in March is a strong indicator of residents' growing confidence with the economy," said Mark Williams, executive vice president of the CAA in a release. "We expect the housing market to continue to recover as Coloradans are able to return to work and resume some semblance of normalcy."

Colorado had a robust economy heading into the pandemic, with a rent collection rate running at 98.6% in March 2020. Nationally, the rent payment rate was running 93.5% in February 2021, the latest month available on the National Multifamily Housing Council's Rent Payment Tracker.
Denver's urban apartments could rebound faster than expected, Apartment List predicts – April 9, 2021
New Yorkers in particular are showing a high interest in moving to Denver
Tenants left more expensive urban apartment markets, including Denver, during the pandemic, but that trend is showing signs of reversing sooner and faster than expected, according to statistics gathered by Apartment List.
"It does appear that the pandemic caused a shift in renter preferences leading to lower demand for expensive urban markets, but prices have reacted accordingly, and these lower prices are effectively spurring demand such that expensive urban markets are not hollowing out," said Chris Salviati, a housing economist with the apartment search engine.
All Denver landlords would be required to have a license under proposed City Council bill – April 25, 2021
A bill that would create the largest licensing program in Denver will be introduced at a City Council meeting Monday night. Denver already requires short-term rental property owners to be licensed, but Council President Stacie Gilmore wants to expand that to require all landlords in Denver to get a license to rent. If passed, all landlords would need to have a license to rent by 2024.

"About 60 percent of cities across the United States have some form of a rental license or registry," said Gilmore. She said there are only estimates of how many long-term rental properties there are in Denver, and they range from 37-50% of total residential properties. "That's a pretty wide discrepancy," she said. Under the new proposal, landlords would be required to have properties they rent inspected every four years.

Denver's Department of Excise and Licensing estimates there would be about 54,000 licenses. That would more than triple Denver's current 15,700 licenses for businesses and occupations. Eric Escudero, a spokesperson with the Department of Excise and Licensing, said it would require a dramatic increase in staffing if passed. To create the program, the city would foot the bill of around $400,000.

The Colorado Apartment Association is against this bill because they believe it will make rent more expensive. Gilmore said they drafted the proposal with the idea that landlords would pass the costs of inspection and licensing fees down to renters, but she said those fees are small.
Opinion: Real estate roller coaster is nothing new – April 29, 2021
Is this a continuing boom, a bubble ready to burst — or something else? Something we've never experienced in the Pikes Peak region is a prolonged real estate shortage, a mismatch of supply and demand. Booms in the past have usually ended as financing became more difficult, inventories mounted and sellers had to accept less. That may yet happen, but it's hard to imagine that it'll be anytime soon.
---
Related pages
Search Homes For Sale Around Denver >>