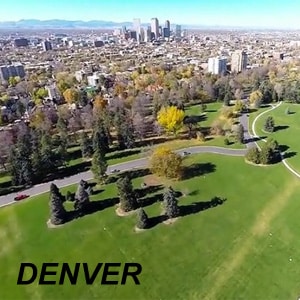 The city of Denver enjoys a lush network of natural and relaxing acreage for the whole family. From dog parks to recreational areas and children's playgrounds, to natural sightseeing and walking trails. Denver's Parks have it all! Here are a few reasons why the Denver Park System is such a benefit to those who live and work here.
Never a chance for boredom
The statistics are astounding, 4000 plus acres of natural area that include the traditional park and parkway setting. Over 2500 urban acreage with 300 acres of natural walkways and river trails, and on top of all that, an additional 14,000 acres of mountainous peaks and parks to enjoy. Parks are typically open from 5 am to 11 pm and are dog friendly, provided you follow the area leash laws.
Location, location, location
For those living in Denver, Aurora and Lakewood, you are within walking or driving distance to some 15 major park locations, not counting all of the smaller local neighborhood recreational areas. Within the 12 city Denver, Aurora area, many more park options become available. In or around Englewood, Centennial, Lone Tree and Littleton alone, there are 25 or more beautiful lakes to enjoy along with parks and recreational facilities situated in or nearby. All of this resides, with Englewood near its center, inside of a 45 mile area, making it convenient to the would be adventurer.
Way of life
Denver's mindset towards work and its way of life provide an excellent utopia for the relaxed and personal time mindset. With a mantra of we work to live instead of we live to work, Denverites seek out the outdoors and recreation and, in fact, Denver, CO. ranks 6th on the Forbes list of most relaxed places to live, and it ranks 2nd for cities whose citizens enjoy the outdoors. This is reason enough for most folks to call this great place home and for some to raise a family.
It isn't hard to see why there are so many wonderful things about the area in and around the Denver metro. Come find out for yourself what makes this city so unique and all it has to offer. If looking for a residence is top of your list, contact me and I will be happy to help you find that perfect place to hang your hat and call home.