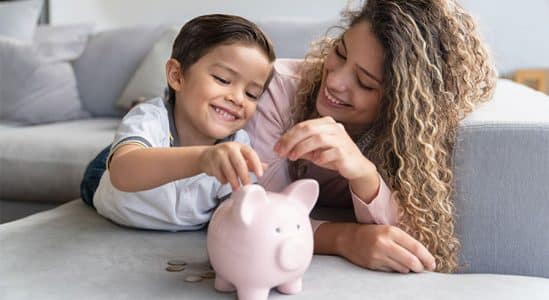 Saving for a down payment is often the biggest hurdle for a first-time homebuyer. Depending on where you live, median income, median rents, and home prices all vary. So, we set out to find out how long it would take to save for a down payment in each state.
Using data from HUD, Census and Apartment List, we determined how long it would take, nationwide, for a first-time buyer to save enough money for a down payment on their dream home. There is a long-standing 'rule' that a household should not pay more than 28% of their income on their monthly housing expense.
By determining the percentage of income spent renting in each state, and the amount needed for a 10% down payment, we were able to establish how long (in years) it would take for an average resident to save enough money to buy a home of their own.
According to the data, residents in Kansas can save for a down payment the quickest, doing so in just over 1 year (1.12). Below is a map that was created using the data for each state:
What if you only needed to save 3%?
What if you were able to take advantage of one of Freddie Mac's or Fannie Mae's 3%-down programs? Suddenly, saving for a down payment no longer takes 2 to 5 years, but becomes possible in less than a year in most states, as shown on the map below.
Bottom Line
Whether you have just begun to save for a down payment or have been saving for years, you may be closer to your dream home than you think! Let's get together to help you evaluate your ability to buy today.
Start Your Home Search:
Are you ready to start searching for your Denver area home? It's a great time, we have more inventory than we did the past few years. I encourage you to explore homes currently on the market to get a feel for the types of homes, locations, and price points. My Denver real estate blog has loads of useful information for home buyers trying to figure out what they want to do. And of course, please call me, or send me an email / text, to discuss your next home and the buying process.
Also, if you are considering new construction, remember the builder's real estate agent represents their best interest, not yours. There is no cost for you to have an agent represent you. In fact, I may be able to help you save money and negotiate for extras which the builder may not let you know about.
Get My List of Hot Properties »
Considering Selling Your Home?
If you are looking to sell your home in the Denver area, I encourage you to work with a real estate agent who has the experience and knowledge to provide an accurate market comparison so you can determine the right asking price. The market is more balanced now and your asking price is an important component of your selling strategy. Contact me today to learn how your home stacks up against the competition and how we can position your property to sell quickly and for a fair price.