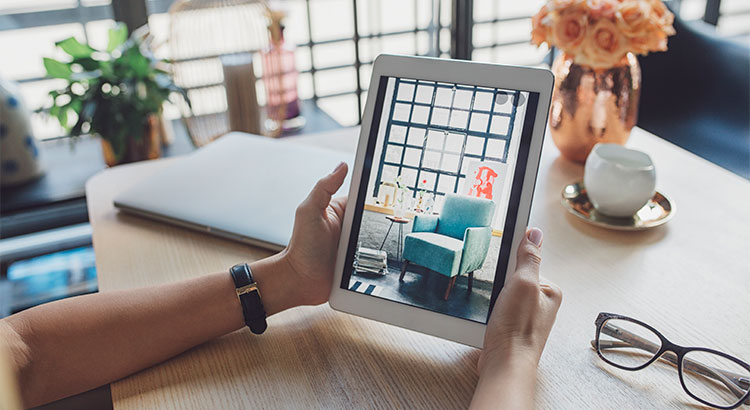 According to the National Association of Realtors, total inventory has been growing for six months straight, as has the number of buyers looking to find their dream home. In a market where inventory is increasing, you want to stand out in the crowd!
This quote from Grandscope puts it well:
"You can differentiate from competition by WOWing or exciting customers, not just trying to compete on price."
What better way than to be creative with your Open House!
Here are a few ideas for how to do this in this era of technology.
1) Facebook Live Virtual Open House
This can also work as a 'preview' before an official Open House. Let your agent walk potential buyers through your home using a video camera or mobile phone, highlighting the unique features of your house and taking questions. This can be of great benefit, especially for those out-of-state buyers looking to relocate to your area.
2) Youtube Live Virtual Open House
YouTube is forecasted to have 187.8 million video users in 2019 in the United States alone! One of those users might be the buyer you're looking for! Like Facebook Live, allowing your agent to have a virtual open house will make it available, especially for all those first-time homebuyers house hunting on their phones! This allows access to your home from the comfort of their own. Broadcasting at peak time (during lunch between 12 and 2 P.M.) also prevents buyers from having to leave work.
3) Go With Off-Peak Times
Why not host an Open House during the week when people are on their way home? This works especially well if the home is convenient for commuters. Add a little wine & cheese as a transition to going home for dinner! Or, why not have an Open House at 9:00 in the morning? After parents drop their kids at school, they can stop by your Open House for coffee & cake. Promote the Open House in community chats. Maybe one of the neighbors has a family member that wants to move to the area.
What if you do not want to show your house online?
4) Have a Garage Sale at The Same Time
This serves two purposes. First, you can start getting rid of some of the clutter inside your home. This will help it to show better and make packing a little easier. Second, people will come to a garage sale. Whether it's the neighbors or bargain-hunters, each garage sale attendee is a potential "salesperson for your home". They could be looking for themselves or talking to someone else in the market. The more people who are aware that your house is for sale, the better.
Bottom Line
With new inventory coming to market, you need your house to stand out from the crowd! Let's get together to see what alternatives will work best in our area.
Start Your Home Search:
Are you ready to start searching for your Denver area home? It's a great time, we have more inventory than we did the past few years. I encourage you to explore homes currently on the market to get a feel for the types of homes, locations, and price points. My Denver real estate blog has loads of useful information for home buyers trying to figure out what they want to do. And of course, please call me, or send me an email / text, to discuss your next home and the buying process.
Also, if you are considering new construction, remember the builder's real estate agent represents their best interest, not yours. There is no cost for you to have an agent represent you. In fact, I may be able to help you save money and negotiate for extras which the builder may not let you know about.
Get My List of Hot Properties »
Considering Selling Your Home?
If you are looking to sell your home in the Denver area, I encourage you to work with a real estate agent who has the experience and knowledge to provide an accurate market comparison so you can determine the right asking price. The market is more balanced now and your asking price is an important component of your selling strategy. Contact me today to learn how your home stacks up against the competition and how we can position your property to sell quickly and for a fair price.