In today's real estate market, buyers shouldn't shop for a home with the expectation they'll be able to negotiate a lower sales price. In a typical housing market, buyers try to determine how much less than the asking price they can offer and still get the home. From there, the buyer and seller typically negotiate and agree on a revised price somewhere in the middle.
Things Are Different Today
Today's housing market is anything but normal. According to the National Association of Realtors (NAR), homes today are:
Receiving an average of  3.8 offers
Selling in just 17 days
Homes selling quickly and receiving multiple offers highlights how competitive the housing market is right now. This is due, in large part, to the low supply of homes for sale. Low supply and high demand mean homes often sell for more than the asking price. In some cases, they sell for a lot more. Selma Hepp, Deputy Chief Economist at CoreLogic, explains how these stats can impact buyers:
"The imbalance between robust demand and dismal availability of for-sale homes has led to a continual bidding over asking prices, which reached record levels in recent months. Now, almost 6 in 10 homes listed are selling over the asking price."
You May Need To Rethink How You Look at a Home's Asking Price
What does that mean for you? If you've found your dream home, you need to be realistic about today's housing market and how that impacts the offer you'll make. Offering below or even at a home's asking price may not cut it. In today's market, the highest bidder often wins the home, much like at an auction.
Currently, the asking price is often the floor of the negotiation rather than the ceiling. If you really love a home, it may ultimately sell for more than the sellers are asking. That's important to keep in mind as you work with your agent to craft an offer.
Understand An Appraisal Gap Can Happen
Because of today's home price appreciation and the auction-like atmosphere in the selling process, appraisal gaps – the gap between the price of your contract and the appraisal for the house – are more frequent.
According to data from CoreLogic:
"Beginning in January 2020, nationally, 7% of purchase transactions had a contract price above the appraisal, but by May 2021, the frequency had increased to 19% of purchase transactions."
When this happens, your lender won't loan you more than the home's appraised value, and the seller may ask you to make up the difference out of pocket. Buyers in today's market need to be prepared for this possibility. Know your budget, know what you can afford, and work with a trusted advisor who can offer expert advice along the way.
Bottom Line
Bidding wars and today's auction-like atmosphere mean buyers need to rethink how they look at the asking price of a home. Let's connect so you have a trusted real estate professional who can advise you on the current market and help determine what the market value is on your dream home.
Find Your Next Home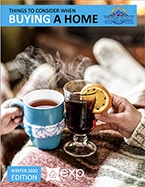 Please call/text/message/email me to share your thoughts about your next home and I'll identify your most important next step.
If you're reading this late at night and want to start now, first send me an email, then focus on these items of the home buying process: 1) Download my Home Buyers Guide to learn general information (if you're into doing your own research). 2) Talk to a quality mortgage lender and get pre-approved for financing. 3) Search for homes currently on the market to get a feel for the types of homes, locations, and price points available. 4) Read my Denver real estate blog (updated daily!) to further educate yourself about the market and relevant topics for home buyers. And of course, when in doubt, just call me and I will help you with each step of your journey.
Get My List of Hot Properties »
When It Is Time To Sell Your Home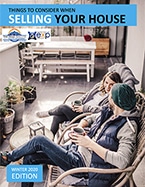 Find out how much your home is worth and download my free guide for home sellers for helpful information. It is important to choose a REALTOR® who can develop an effective marketing strategy for your property, negotiate well on your behalf, and has the knowledge to provide an accurate market comparison so you can determine the right asking price. The market changes each week and your asking price is an important component of your selling strategy. I am here to listen and serve. I will share how your home stacks up against the competition, or how we can position your property to sell quickly and for a good price, or talk through any unique circumstances or goals. Contact me today to start a discussion…
My Denver real estate blog is updated daily with useful information for home buyers and sellers…
Real Estate Housing Market | Buying a Home | Selling a Home | Financing a Home | Renting | Homeownership | Investing