The residential real estate market has definitely been the shining light in this country's current economic situation. All-time low mortgage rates coupled with a new appreciation of what a home truly means has caused the housing market to push forward through this major health crisis. Let's look at two measures that explain the resilience of the real estate market.
Purchase Mortgages
The number of buyers getting a mortgage to purchase a home is a strong indicator of the strength of a housing market. Below is a graph of the week-over-week percent change in that number, as reported by the Mortgage Bankers' Association:
The number dropped dramatically in March and mid-April when the economy was shut down in response to COVID. It increased substantially from later in April through the middle of June. The strong increase in May and June was the result of the pent-up demand from earlier in the spring along with the normal business that would have been done during that time.
Since July, the market has remained consistent on a weekly basis, but still reflects a double-digit increase from the levels one year ago. The August 12 report shows a whopping 22% increase over last year.
Pending Contracts
Like purchase mortgages, pending contracts are also a powerful indicator of the strength of the real estate market. Zillow reports each week on the percent change in the number of homes going into contract. Here's a graph of their data:
The graph mirrors the one above, showing a drop in early spring followed by a strong recovery in late spring and early summer. Then, in July, it settles into a consistent level of deals. That level, like the one for purchase mortgages, is well ahead of the level seen last year. The last report revealed that pending deals were 16.9% greater than the same time last year.
Bottom Line
Both indicators prove the housing market recovered quickly from the early setback caused by the shelter-in-home orders. They also show that Americans have realized the importance of their homes during this time and are buying more houses than they did prior to the pandemic.
Start Your Home Search: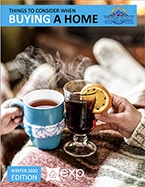 Starting the home buying process is easy and involves a few simple steps: Download my Home Buyers Guide to learn general information. Search for homes currently on the market to get a feel for the types of homes, locations, and price points available. And of course, please call me, or send me an email / text, to discuss any thoughts about your next home, the buying process, and the most important next step.
Beware of looking at new construction homes with a disadvantage. Builders are sophisticated sellers very capable of representing their own interests. Ask me about representing you at no cost to you.
Get My List of Hot Properties »
When It Is Time To Sell Your Home: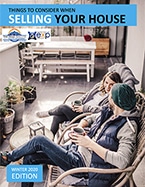 Find out how much your home is worth and download my free guide for home sellers for helpful information. It is important to choose a REALTOR® who can develop an effective marketing strategy for your property, negotiate well on your behalf, and has the knowledge to provide an accurate market comparison so you can determine the right asking price. The market is more balanced now and your asking price is an important component of your selling strategy. Contact me today to learn how your home stacks up against the competition and how we can position your property to sell quickly and for a good price.
My Denver real estate blog has loads of useful information for home buyers trying to figure out what they want to do…
Real Estate Housing Market | Buying a Home | Selling a Home | Financing a Home | Renting | Homeownership | Investing