Denver's real estate market started with a bang in 2022, with the first full week of January feeling like much of the most competitive part of 2021. For those buyers just coming into the market, please prepare yourself before making offers so your expectations are realistic and you do not get overly discouraged by the process. While we may have record-low housing inventory and buying a home is competitive — which does not feel good — there is much upside to buying a home now and being prepared with help ensure you have the best experience possible. With this said, it does appear sellers are coming into the market sooner than last year (and the seasonal trend) — great news for buyers!
Let's take a look at the most recent metro Denver housing market reports using data compiled from last month's activity…
Denver Real Estate Market Updates with Scott Rodgers
This information has been aggregated to help metro Denver home buyers and sellers understand the metro Denver housing market. I hope it helps your understanding of the market and enables you to make the best decisions for your situation and goals.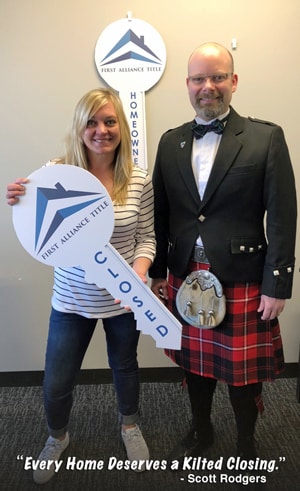 While it is one thing to hear an Agent tell you something about the market, it is another to have access to so much professionally reviewed and assembled housing market data from multiple sources. Newspaper and TV news journalists often use this same data to report on the housing market each month. If you value data and details, here is your deep dive. Please contact me for an executive summary or an explanation relevant to your individual situation… I continually think about the market and it would be great to have it benefit you!
I look forward to receiving your email, call, text, or social app message…

---
Denver Housing Market Update
Reported in February using data from January, by the Denver Metro Association of Realtors:
---
Metro Denver Housing Market Review
Source: Megan Aller at First American Title.
"The selling season is here, and the good news is that sellers are on board with listing earlier this year. Looking at the weekly numbers coming soons are up 7.8% from last week and up a whopping 30.4% from the same week one year ago. We know the buyer pool is thriving, but the great news is that sellers are on board with listing earlier in 2022 as well.
"I wanted to take a minute to provide some encouraging information. The number of units under contract in 7 days or less is about 60% based on closed data from January. This means that 40% of listings are on the market for longer than one weekend. If you have buyers that are struggling in multiple offer situations can wait for the feeding frenzy to die down and look at homes on the market longer than 2 weekends will find that they have a better opportunity to negotiate. Homes that went under contract in the first weekend last month closed for 104.7% of their original price vs. homes that went under contract in the second weekend at 99.9% of their original price.
---
Mortgage Interest Rates Update
---
Related pages