Denver's record-low housing inventory eased up in July — Phew! Here are some quick stats to illustrate the point…
Average active listings for July is 16,302 (1985-2020).
Record-high July was 2006 with 31,989 listings.
Record-low July was set this year with 4,056 listings.
The historical average increase in active listings from June to July is 3.15%. This July posted the highest increase of 29.9%!
The median rental price hit a new high of $1,575 in June, up 8.1% over last year. 44 of the 50 largest housing markets posted new highs in July.
The Colorado Department of Local Affairs Division of Housing has published a new website to simplify obtaining emoergency rental assistance as well as upcoming homeowner relief, and awareded $6 million through the Colorado State Housing Board for affordable housing in June.
In 2018, 39% of homeowners has mortgage rates under 4%. In 2021, it is up to 63%, making it harder for homeowners to justify selling.
One of the largest operators of rental homes (about 25,000) in the U.S. will soon have about $5 billion to buy single-family houses nationally, which equates to about 18,000 houses to purchase and rent out. By reducing owned homes and increasing rental homes, should this big market player effect the market a bit, it may support or increase house valuations due to less supply and decrease rental rates due to increased supply.
Let's take a look at the Denver housing market reports with data from last month…
Denver Real Estate Market Updates with Scott Rodgers
This information has been aggregated to help metro Denver home buyers and sellers understand the metro Denver housing market. I hope it helps your understanding of the market and enables you to make the best decisions for your situation and goals.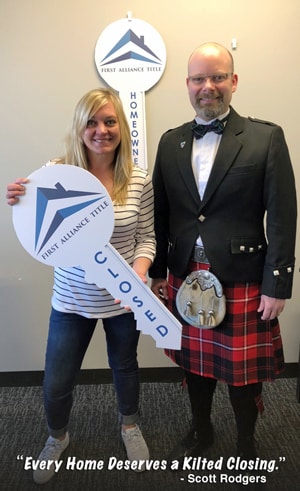 While it is one thing to hear an Agent tell you something about the market, it is another to have access to so much professionally reviewed and assembled housing market data from multiple sources. Newspaper and TV news journalists often use this same data to report on the housing market each month. If you value data and details, here is your deep dive. Please contact me for an executive summary or an explanation relevant to your individual situation… I continually think about the market and it would be great to have it benefit you!
I look forward to receiving your email, call, text, or social app message…

Denver Housing Market Updates (Reported: August. Data: July.)
Denver Market Trends by the Denver Metro Association of Realtors
DMAR_MarketTrendsReport_August2021web

---
Metro Denver Housing Market Review, reported with July 2021
GMDR_DSF_July_2021

Metro Denver Market Appreciation by Zip Code, 2009-July 2021
Zip_Code_Appreciation_2009_July2021

Source: Megan Aller at First American Title.
---
Greater Denver Housing Market Update
GreaterMetroDenverUpdate2021.07

---
Mortgage Interest Rates Update
---
Real House Price Index
---
Metro Denver Real Estate News in July 2021
George Ratiu, senior economist at realtor.com said "Many sellers are going to take advantage of higher prices. This summer is going to signal the move to the next chapter, and this will very much be the year they're going to put their home on the market." and "…expect to see volatility in interest rates until there is more clarity from the Fed & less danger from COVID to business activity."
Listings rose sharply, but sales dropped and monthly price gains went flat. Metro Denver's housing market slowed in July, with closings down from June and the inventory of available homes remaining tight but rising at a record rate. Buyers closed on 5,820 homes and condos in metro Denver last month, down 12.3% from June's count and 21.3% from July 2020. The inventory of residential properties available for sale at the end of July was 4,056, a nearly 30% increase from June.
---
Related pages
Search Homes For Sale Around Denver >>