Spring is usually the busiest season in the housing market. Many buyers wait until then to make their move, believing it's the best time to find a home. However, that isn't always the case when you factor in the competition you could face with other buyers at that time of year. In Denver, Spring is seasonally the most competitive and when prices are rising fastest. If you're ready to buy a home, here's why it makes sense to move before the spring market picks up.
Spring Should Bring a Wave of Buyers, and Sellers, to the Market
In most years, the housing market goes through predictable seasonal trends in activity. Winter is typically a quiet point in the year, while spring sees a surge of buyers begin their search. And experts project that this year will be no exception.
Right now, buyer demand is lower due to a combination of normal seasonal trends and a reaction to last year's rise in mortgage rates. But rates have started to come down since last November, which has more and more potential buyers planning to jump into the market. That means right now is a sweet spot if you're in a good position to buy, before more buyers reappear. Affordability is beginning to improve, but demand is still low — for now. Lawrence Yun, Chief Economist at the National Association of Realtors (NAR), shares:
". . . expect sales to pick up again soon since mortgage rates have markedly declined after peaking late last year."
If you're ready to buy a home, right now is the best time to do so before your competition grows and more buyers enter the market.
Today's Sellers Are Motivated
Low demand from buyers often means sellers are more motivated to work with you, and that can set you up to buy a home on your terms. In fact, sellers have been more willing to negotiate this winter because there are fewer buyers in the market. According to a recent article from Forbes:
". . . sellers gave concessions to buyers in 41.9% of home sales in the fourth quarter of last year."
But keep in mind, the advantages buyers have this winter won't last forever. The competition you face could be greater if you wait until spring to make a move, and increased buyer demand means sellers will have less motivation to negotiate with you. Be sure to work with a trusted real estate professional to learn what you can expect in your local market right now.
Bottom Line
If you're in a good position to make a move, it may make sense to move before spring. Working with your Realtor is the best way to learn about the current market and what it means for you. Let's connect today to determine the best plan to achieve your homebuying goals.
Find Your Next Home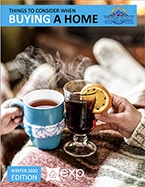 Please call/text/message/email me to share your thoughts about your next home and I'll identify your most important next step.
If you're reading this late at night and want to start now, first send me an email, then focus on these items of the home buying process: 1) Download my Home Buyers Guide to learn general information (if you're into doing your own research). 2) Talk to a quality mortgage lender and get pre-approved for financing. 3) Search for homes currently on the market to get a feel for the types of homes, locations, and price points available. 4) Read my Denver real estate blog (updated daily!) to further educate yourself about the market and relevant topics for home buyers. And of course, when in doubt, just call me and I will help you with each step of your journey.
Create Your Free MLS Home Search Account »
When It Is Time To Sell Your Home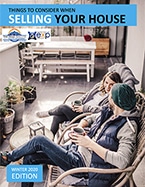 Find out how much your home is worth and download my free guide for home sellers for helpful information. It is important to choose a REALTOR® who can develop an effective marketing strategy for your property, negotiate well on your behalf, and has the knowledge to provide an accurate market comparison so you can determine the right asking price. The market changes each week and your asking price is an important component of your selling strategy. I am here to listen and serve. I will share how your home stacks up against the competition, or how we can position your property to sell quickly and for a good price, or talk through any unique circumstances or goals. Contact me today to start a discussion…
My Denver real estate blog is updated daily with useful information for home buyers and sellers…
Real Estate Housing Market | Buying a Home | Selling a Home | Financing a Home | Renting | Homeownership | Investing