One of the many reasons to buy a home is that it's a major way to build wealth and gain financial stability. According to Freddie Mac:
"Building equity through your monthly principal payments and appreciation is a critical part of homeownership that can help you create financial stability."
With spring approaching, now's a great time to consider if buying a home makes sense for you. The best way to figure that out is to talk with a trusted real estate professional.
The Largest Part of Most Homeowners' Net Worth Is Their Equity
You may be surprised to learn just how much of a homeowner's net worth actually comes from owning their home. The National Association of Realtors (NAR) shares:
"Homeownership is the largest source of wealth among families, with the median value of a primary residence worth about ten times the median value of financial assets held by families. Housing wealth (home equity or net worth) gains are built up through price appreciation and by paying off the mortgage."
In other words, home equity does more to build the average household's wealth than anything else. And according to data from First American, this holds true across different income levels (see graph below):
Bottom Line
One of the biggest benefits of owning a home, regardless of your income level, is that it provides financial stability and an avenue to build wealth. Let's connect today so you can start investing in homeownership.
Find Your Next Home
[showcaseidx shortcode encountered an error]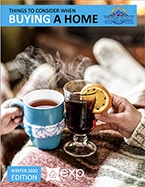 Please call/text/message/email me to share your thoughts about your next home and I'll identify your most important next step.
If you're reading this late at night and want to start now, first send me an email, then focus on these items of the home buying process: 1) Download my Home Buyers Guide to learn general information (if you're into doing your own research). 2) Talk to a quality mortgage lender and get pre-approved for financing. 3) Search for homes currently on the market to get a feel for the types of homes, locations, and price points available. 4) Read my Denver real estate blog (updated daily!) to further educate yourself about the market and relevant topics for home buyers. And of course, when in doubt, just call me and I will help you with each step of your journey.
Create Your Free MLS Home Search Account »
When It Is Time To Sell Your Home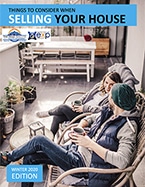 Find out how much your home is worth and download my free guide for home sellers for helpful information. It is important to choose a REALTOR® who can develop an effective marketing strategy for your property, negotiate well on your behalf, and has the knowledge to provide an accurate market comparison so you can determine the right asking price. The market changes each week and your asking price is an important component of your selling strategy. I am here to listen and serve. I will share how your home stacks up against the competition, or how we can position your property to sell quickly and for a good price, or talk through any unique circumstances or goals. Contact me today to start a discussion…
My Denver real estate blog is updated daily with useful information for home buyers and sellers…
Real Estate Housing Market | Buying a Home | Selling a Home | Financing a Home | Renting | Homeownership | Investing