The news these days seems to have a mix of highs and lows. We may hear that an economic recovery is starting, but we've also seen some of the worst economic data in the history of our country. The challenge today is to understand exactly what's going on and what it means relative to the road ahead. We've talked before about what experts expect in the second half of this year, and today that progress largely hinges upon the continued course of the virus.
A recent Wall Street Journal survey of economists noted, "A strong economic recovery depends on effective and sustained containment of Covid-19." Given the uncertainty around the virus, we can also see what economists are forecasting for GDP in the third quarter of this year (see graph below):
Overwhelmingly, economists are projecting GDP growth in the third quarter of 2020, with 5 of the 9 experts indicating over 20% growth.
Lisa Shalett, Chief Investment Officer for Morgan Stanley puts it this way:
"Indeed, the 'worst ever' GDP reading could be followed by the 'best ever' growth in the third quarter."
As we look forward, we can expect consumer spending to improve as well. According to Opportunity Insights, as of August 1, consumer spending was down just 7.8% as compared to January 1 of this year.
Bottom Line

An economic recovery is beginning to happen throughout the country. While there are still questions that need to be answered about the road ahead, we can expect to see improvement this quarter.
Start Your Home Search: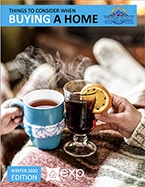 Starting the home buying process is easy and involves a few simple steps: Download my Home Buyers Guide to learn general information. Search for homes currently on the market to get a feel for the types of homes, locations, and price points available. And of course, please call me, or send me an email / text, to discuss any thoughts about your next home, the buying process, and the most important next step.
Beware of looking at new construction homes with a disadvantage. Builders are sophisticated sellers very capable of representing their own interests. Ask me about representing you at no cost to you.
Get My List of Hot Properties »
When It Is Time To Sell Your Home: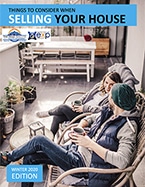 Find out how much your home is worth and download my free guide for home sellers for helpful information. It is important to choose a REALTOR® who can develop an effective marketing strategy for your property, negotiate well on your behalf, and has the knowledge to provide an accurate market comparison so you can determine the right asking price. The market is more balanced now and your asking price is an important component of your selling strategy. Contact me today to learn how your home stacks up against the competition and how we can position your property to sell quickly and for a good price.
My Denver real estate blog has loads of useful information for home buyers trying to figure out what they want to do…
Real Estate Housing Market | Buying a Home | Selling a Home | Financing a Home | Renting | Homeownership | Investing