Today's mortgage rates are top-of-mind for many
This large spread is very unusual. As George Ratiu, Chief Economist at Keeping Current Matters (KCM),
The graph shows how the spread has come down after each peak. The good news is, that means there's room for mortgage rates to improve today.
So, what's causing the larger spread and making mortgage rates so high today?
The demand for MBS is heavily influenced by the risks associated with investing in them. Today, that risk is impacted by broader market conditions like inflation and fear of a potential recession, the Fed's interest rate hikes to try to bring down inflation, headlines that create unnecessarily negative narratives about home prices, and more.
Simply put: when there's less risk, demand for MBS is high, so mortgage rates will be lower. On the other hand, if there's more risk with MBS, demand for MBS will be low, and we'll see higher mortgage rates as a result. Currently, demand for MBS is low, so mortgage rates are high.
2. When Will Rates Go Back Down?
Odeta Kushi, Deputy Chief Economist at First American, answers that question in a recent blog:
"It's reasonable to assume that the spread and, therefore, mortgage rates will retreat in the second half of the year if the Fed takes its foot off the monetary tightening pedal and provides investors with more certainty. However, it's unlikely that the spread will return to its historical average of 170 basis points, as some risks are here to stay."
Bottom Line
The spread will shrink when the fear investors feel is eased. That'll mean we should see mortgage rates moderate as the year goes on. However, when it comes to forecasting mortgage rates, no one can know for sure exactly what will happen.
Find Your Next Home
[showcaseidx shortcode encountered an error]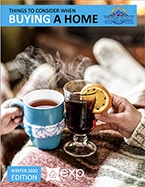 Please call/text/message/email me to share your thoughts about your next home and I'll identify your most important next step.
If you're reading this late at night and want to start now, first send me an email, then focus on these items of the home buying process: 1) Download my Home Buyers Guide to learn general information (if you're into doing your own research). 2) Talk to a quality mortgage lender and get pre-approved for financing. 3) Search for homes currently on the market to get a feel for the types of homes, locations, and price points available. 4) Read my Denver real estate blog (updated daily!) to further educate yourself about the market and relevant topics for home buyers. And of course, when in doubt, just call me and I will help you with each step of your journey.
Create Your Free MLS Home Search Account »
When It Is Time To Sell Your Home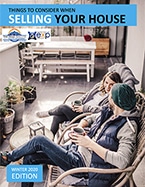 Find out how much your home is worth and download my free guide for home sellers for helpful information. It is important to choose a REALTOR® who can develop an effective marketing strategy for your property, negotiate well on your behalf, and has the knowledge to provide an accurate market comparison so you can determine the right asking price. The market changes each week and your asking price is an important component of your selling strategy. I am here to listen and serve. I will share how your home stacks up against the competition, or how we can position your property to sell quickly and for a good price, or talk through any unique circumstances or goals. Contact me today to start a discussion…
My Denver real estate blog is updated daily with useful information for home buyers and sellers…
Real Estate Housing Market | Buying a Home | Selling a Home | Financing a Home | Renting | Homeownership | Investing