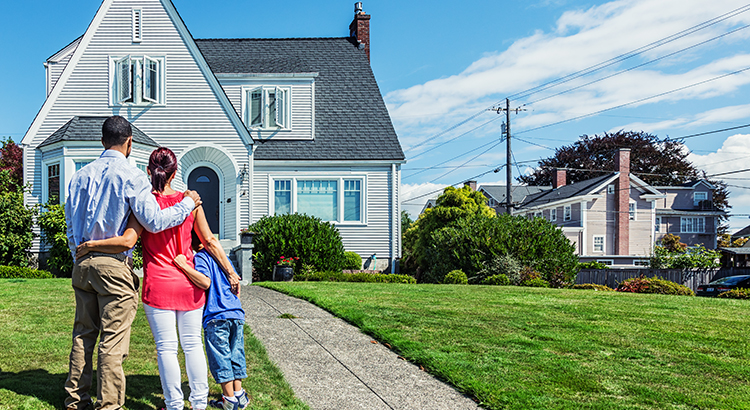 There are many clear financial benefits to owning a home: increasing equity, building net worth, growing appreciation, and more. If you're a renter, it's never too early to make a plan for how homeownership can propel you toward a stronger future. Here's a dive into three often-overlooked financial benefits of homeownership and how preparing for them now can steer you in the direction of greater stability, savings, and predictability.
1. You Won't Always Have a Monthly Housing Payment
According to a recent article by the National Association of Realtors (NAR):
"If you've been a lifelong renter, this may sound like a foreign concept, but believe it or not, one day you won't have a monthly housing payment. Unlike renting, you will eventually pay off your mortgage and your monthly payments will be funding other (possibly more fun) things."
As a homeowner, someday you can eliminate the monthly payment you make on your house. That's a huge win and a big factor in how homeownership can drive stability and savings in your life. As soon as you buy a home, your monthly housing costs will begin to work for you as forced savings, coming in the form of equity. As you build equity and grow your net worth, you can continue to reinvest those savings into your future, maybe even by buying that next dream home. The possibilities are truly endless.
2. Homeownership Is a Tax Break
One thing people who have never owned a home don't always think about are the tax advantages of homeownership. The same piece states:
"Both the interest and property tax portion of your mortgage is a tax deduction. As long as the balance of your mortgage is less than the total price of your home, the interest is 100% deductible on your tax return."
Whether you're living in your first home or your fifth, it's a huge financial advantage to have some tax relief tied to the interest you pay each year. It's one thing you definitely don't get when you're renting. Be sure to work with a tax professional to get the best possible benefits on your annual return.
3. Monthly Housing Costs Are Predictable
A third item noted in the article is how monthly costs become more predictable with homeownership:
"As a homeowner, your monthly costs are most likely based on a fixed-rate mortgage, which allows you to budget your finances over a long period of time, unlike the unpredictability of renting."
With a mortgage, you can keep your monthly housing costs steady and predictable. Rental prices have been skyrocketing since 2012, and with today's low mortgage rates, it's a great time to get more for your money when purchasing a home. If you want to lock-in your monthly payment at a low rate and have a solid understanding of what you're going to spend in your mortgage payment each month, buying a home may be your best bet.
Bottom Line
If you're ready to start feeling the benefits of stability, savings, and predictability that come with owning a home, let's get together to determine if buying a home sooner rather than later is right for you.
Search Denver Area Homes:
Start the process today by searching the MLS for your next home. Mortgage interest rates are still historically low and the metro Denver market has more housing inventory that it did a few years ago. Explore the homes available today to get a feel for price points, types of homes, and locations so you have a better feel when it comes time to take a more serious look. My Denver real estate blog is full of useful information for homebuyers considering buying a home. Please call me, or send me an email / text, to discuss your thoughts about your next home.
Please contact me before you look at new construction, remember the builder's real estate agent represents the builder's interest, not your's. There is no cost for you to have a buyer's agent represent you in a transaction with a sophisticated seller. In fact, I may be able to help you save money and negotiate for extras which the builder may not let you know about.
Get My List of Hot Properties » FREE Home Buyer's Guide »
Time To Sell Your Home?
When it is time to sell your home in the Denver area, I encourage you to work with a real estate agent who has the experience and knowledge to provide an accurate market comparison so you can determine the right asking price. The market is more balanced now and your asking price is an important component of your selling strategy. And if you are selling your home to then buy a new home, you're in luck, we are now in a "goldilocks" market ideal for that type of transaction. Contact me today to learn how your home stacks up against the competition and how we can position your property to sell quickly and for a fair price.