If you're thinking of making a move, one of the biggest questions you have right now is probably: what's happening with home prices? Despite what you may be hearing in the news, nationally, home prices aren't falling. It's just that price growth is beginning to normalize. Here's the context you need to really understand that trend.
In the housing market, there are predictable ebbs and flows that happen each year. It's called seasonality. Spring is the peak homebuying season when the market is most active. That activity is typically still strong in the summer but begins to wane as the cooler months approach. Home prices follow along with seasonality because prices appreciate most when something is in high demand.
That's why there's a reliable long-term home price trend. The graph below uses data from Case-Shiller to show typical monthly home price movement from 1973 through 2022 (not adjusted, so you can see the seasonality):
As the data shows, at the beginning of the year, home prices grow, but not as much as they do in the spring and summer markets. That's because the market is less active in January and February since fewer people move in the cooler months. As the market transitions into the peak homebuying season in the spring, activity ramps up, and home prices go up a lot more in response. Then, as fall and winter approach, activity eases again. Price growth slows, but still typically appreciates.
After several unusual 'unicorn' years, today's higher mortgage rates helped usher in the first signs of the return of seasonality. As Selma Hepp, Chief Economist at CoreLogic, explains:
"High mortgage rates have slowed additional price surges, with monthly increases returning to regular seasonal averages. In other words, home prices are still growing but are in line with historic seasonal expectations."
Why This Is So Important to Understand
In the coming months, you're going to see the media talk more about home prices. In their coverage, you'll likely see industry terms like these:
Appreciation: when prices increase.
Deceleration of appreciation: when prices continue to appreciate, but at a slower or more moderate pace.
Depreciation: when prices decrease.
Don't let the terminology confuse you or let any misleading headlines cause any unnecessary fear. The rapid pace of home price growth the market saw in recent years was unsustainable. It had to slow down at some point and that's what we're starting to see – deceleration of appreciation, not depreciation. 
Remember, it's normal to see home price growth slow down as the year goes on. And that definitely doesn't mean home prices are falling. They're just rising at a more moderate pace.
Bottom Line
While the headlines are generating fear and confusion on what's happening with home prices, the truth is simple. Home price appreciation is returning to normal seasonality. If you have questions about what's happening with prices in your local area, connect with a real estate professional.
Find Your Next Home
[showcaseidx shortcode encountered an error]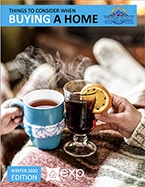 Please call/text/message/email me to share your thoughts about your next home and I'll identify your most important next step.
If you're reading this late at night and want to start now, first send me an email, then focus on these items of the home buying process: 1) Download my Home Buyers Guide to learn general information (if you're into doing your own research). 2) Talk to a quality mortgage lender and get pre-approved for financing. 3) Search for homes currently on the market to get a feel for the types of homes, locations, and price points available. 4) Read my Denver real estate blog (updated daily!) to further educate yourself about the market and relevant topics for home buyers. And of course, when in doubt, just call me and I will help you with each step of your journey.
Create Your Free MLS Home Search Account »
When It Is Time To Sell Your Home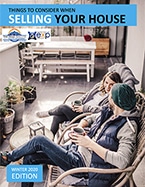 Find out how much your home is worth and download my free guide for home sellers for helpful information. It is important to choose a REALTOR® who can develop an effective marketing strategy for your property, negotiate well on your behalf, and has the knowledge to provide an accurate market comparison so you can determine the right asking price. The market changes each week and your asking price is an important component of your selling strategy. I am here to listen and serve. I will share how your home stacks up against the competition, or how we can position your property to sell quickly and for a good price, or talk through any unique circumstances or goals. Contact me today to start a discussion…
My Denver real estate blog is updated daily with useful information for home buyers and sellers…
Real Estate Housing Market | Buying a Home | Selling a Home | Financing a Home | Renting | Homeownership | Investing