Last Friday, the U.S. Bureau of Labor Statistics released their May Employment Situation Summary. Leading up to the release, most experts predicted the unemployment rate would jump up to approximately 20% from the 14.7% rate announced last month.
The experts were shocked.
The Wall Street Journal put it this way:
"The May U.S. jobless rate fell to 13.3% and employers added 2.5 million jobs, blowing Wall Street expectations out of the water: Economists had forecast a loss of 8.3 million jobs and a 19.5% unemployment rate."
In addition, CNBC revealed:
"The May gain was by far the biggest one-month jobs surge in U.S. history since at least 1939."
Here are some of the job gains by sector:
Food Service and Bartenders – 1,400,000
Construction – 464,000
Education and Health Services – 424,000
Retail – 368,000
Other Services – 272,000
Manufacturing – 225,000
Professional Services – 127,000
There's still a long way to go before the economy fully recovers, as 21 million Americans remain unemployed. That number is down, however, from 23 million just last month. And, of the 21 million in the current report, 73% feel their layoff is temporary. This aligns with a recent Federal Reserve Bank report that showed employers felt 75% of the job losses are temporary layoffs and furloughs.
The Employment Situation Summary was definitely a pleasant surprise, and evidence that the country's economic turnaround is underway. The data also offers a labor-market snapshot from mid-May, when the government conducted its monthly survey of households and businesses. Many states did not open for business until the second half of May. This bodes well for next month's jobs report.
Bottom Line
We cannot rejoice over a report that reveals millions of American families are still without work. We can, however, feel relieved that we are headed in the right direction, and much more quickly than most anticipated.
Start Your Home Search: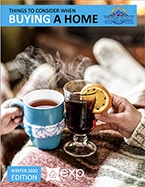 Starting the home buying process is easy and involves a few simple steps: Download my Home Buyers Guide to learn general information. Search for homes currently on the market to get a feel for the types of homes, locations, and price points available. And of course, please call me, or send me an email / text, to discuss any thoughts about your next home, the buying process, and the most important next step.
Beware of looking at new construction homes with a disadvantage. Builders are sophisticated sellers very capable of representing their own interests. Ask me about representing you at no cost to you.
Get My List of Hot Properties »
When It Is Time To Sell Your Home: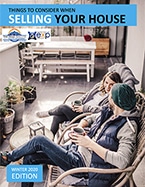 Find out how much your home is worth and download my free guide for home sellers for helpful information. It is important to choose a REALTOR® who can develop an effective marketing strategy for your property, negotiate well on your behalf, and has the knowledge to provide an accurate market comparison so you can determine the right asking price. The market is more balanced now and your asking price is an important component of your selling strategy. Contact me today to learn how your home stacks up against the competition and how we can position your property to sell quickly and for a good price.
My Denver real estate blog has loads of useful information for home buyers trying to figure out what they want to do…
Real Estate Housing Market | Buying a Home | Selling a Home | Financing a Home | Renting | Homeownership | Investing