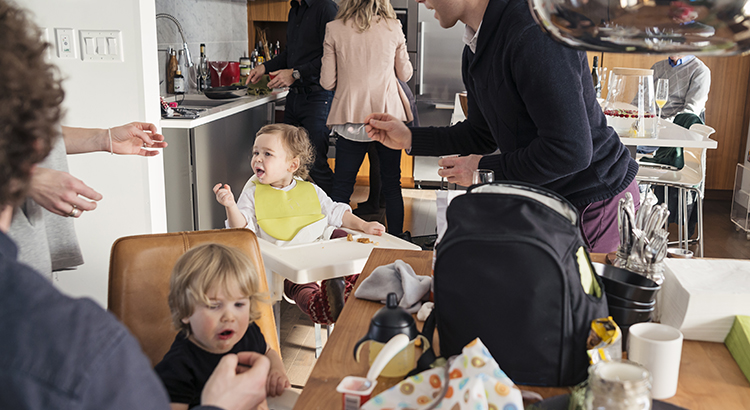 At this time of year, many families come together to celebrate the season. It's also the time when many realize their homes are just not quite big enough to host all of their guests and loved ones. Are you one of those homeowners dreaming for a larger space to call home?
You may have enough equity in your current home to move up.
According to the Q3 2019 U.S. Home Equity & Underwater Report by ATTOM Data Solutions,
"14.4 million residential properties in the United States were considered equity rich, meaning that the combined estimated amount of loans secured by those properties was 50 percent or less of their estimated market value."
This means that one in four of the 54 million mortgaged homes in the U.S. have at least 50% equity. If these homeowners decide to sell, they can use their equity to put toward the purchase of a new home. Maybe you'll be one of them.
NAR recently released their 2019 Profile of Home Buyers and Sellers showing that,
"This year, home sellers cited that they sold their homes for a median of $60,000 more than they purchased it, up from $55,500 the year prior. This accounted for a 31 percent price gain, up from 29 percent the year before."
Here's the equity gain breakdown based on the number of years these sellers lived in their homes:
Bottom Line
If you're one of the many homeowners with big dreams of owning a larger home, let's get together. Working with a trusted advisor to find out how much equity you have is a great first step in putting your move-up plan in motion.
Start Your Home Search:
Are you ready to start searching for your next home? It's a great time, we have more inventory than we did the past few years. I encourage you to explore homes currently on the market to get a feel for the types of homes, locations, and price points. My Denver real estate blog has loads of useful information for home buyers trying to figure out what they want to do. And of course, please call me, or send me an email / text, to discuss your next home and the buying process.
Also, if you are considering new construction, remember the builder's real estate agent represents the builder's interest, not your's. There is no cost for you to have a buyer's agent represent you. In fact, I may be able to help you save money and negotiate for extras which the builder may not let you know about.
Get My List of Hot Properties »
Considering Selling Your Home?
If you are looking to sell your home in the Denver area, I encourage you to work with a real estate agent who has the experience and knowledge to provide an accurate market comparison so you can determine the right asking price. The market is more balanced now and your asking price is an important component of your selling strategy. Contact me today to learn how your home stacks up against the competition and how we can position your property to sell quickly and for a fair price.