If you're one of the many homeowners thinking about taking your house off the market for the holidays, hang on. You definitely don't want to miss the great selling opportunity you have right now. Here's why this month is the optimal time to make sure your house is available for holiday buyers.
The latest Existing Home Sales Report from The National Association of Realtors (NAR) shows the inventory of houses for sale has dropped to an astonishing all-time low. It now sits at a 2.5-month supply at the current sales pace.
Historically, a 6-month supply is necessary for a 'normal' or 'neutral' market, in which there are enough homes available for active buyers (See graph below):
When the supply of houses for sale is as low as it is today, it's much harder for buyers to find homes to purchase. This means competition among purchasers rises and more bidding wars take place, making it essential for buyers to submit very attractive offers.
As this happens, prices rise and sellers are in the best position to negotiate deals that meet their ideal terms. So, if your neighbors decide to remove their listings this season, your house may quickly rise to the top of a holiday buyer's wish list if you stay on the market.
Today, there are many buyers who are ready, willing, and able to purchase. Record-low mortgage rates and a year filled with unique changes have prompted buyers to think differently about where they live and to take action. The supply of homes for sale is not keeping up with this high demand, making now the optimal time to sell your house.
Bottom Line
Home prices are appreciating in today's sellers' market. Making your home available over the next few weeks will give you the most exposure to buyers who will be actively competing against each other to purchase it.
Start Your Home Search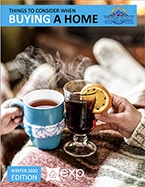 Starting the home buying process is easy and involves a few simple steps: Download my Home Buyers Guide to learn general information. Search for homes currently on the market to get a feel for the types of homes, locations, and price points available. And of course, please call me, or send me an email / text, to discuss any thoughts about your next home, the buying process, and the most important next step.
Get My List of Hot Properties »
When It Is Time To Sell Your Home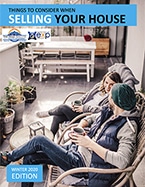 Find out how much your home is worth and download my free guide for home sellers for helpful information. It is important to choose a REALTOR® who can develop an effective marketing strategy for your property, negotiate well on your behalf, and has the knowledge to provide an accurate market comparison so you can determine the right asking price. The market is more balanced now and your asking price is an important component of your selling strategy. Contact me today to learn how your home stacks up against the competition and how we can position your property to sell quickly and for a good price.
My Denver real estate blog has loads of useful information for home buyers trying to figure out what they want to do…
Real Estate Housing Market | Buying a Home | Selling a Home | Financing a Home | Renting | Homeownership | Investing