In today's real estate market, setting the right price for your house is one of the most valuable things you can do.
According to the U.S. Economic Outlook by the National Association of Realtors (NAR), existing home prices nationwide are forecasted to increase 4.7% in 2020 and 4.1% in 2021. This means experts anticipate home values will continue climbing into next year. Today, low inventory is largely keeping prices from depreciating. Danielle Hale, Chief Economist at realtor.com, notes:
"Looking at the sheer number of buyers, low mortgage rates, and limited sellers, the strength of home prices–which are now growing at the highest pace since January 2018–makes sense."
When it comes to pricing your home, the goal is to increase visibility and drive more buyers your way. Instead of trying to win the negotiation with one buyer, you should price your house so that demand is maximized and more buyers want to take a look.
How to Price Your Home
As a seller, you might be thinking about pricing your house on the high end while so many of today's buyers are searching harder than ever just to find a home to purchase. You're thinking, higher price, greater profit, right? But here's the thing – a high price tag does not mean you're going to cash in big on the sale. It's actually more likely to deter buyers and have them looking at the houses your neighbors are selling instead.
Even today, when the advantage tips toward sellers because there are so few houses for sale, your house is more likely to sit on the market longer or require a price drop that can send buyers running in the other direction if it isn't priced just right.
A Trusted Real Estate Professional Will Help
It's important to make sure your house is priced correctly by working in partnership with a trusted real estate professional. When you price it competitively, you won't be negotiating with one buyer over the price. Instead, you'll have multiple buyers competing for the home, and that's what ultimately increases the final sale price.
The key is making sure your house is priced to sell immediately. That way, it will be seen by the most buyers. More than one of them may be interested, and your house will be more likely to sell at a competitive price.
Bottom Line
If you're thinking about listing your house this fall, let's discuss how to price it right so you can maximize your exposure and your return.
Start Your Home Search: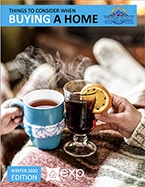 Starting the home buying process is easy and involves a few simple steps: Download my Home Buyers Guide to learn general information. Search for homes currently on the market to get a feel for the types of homes, locations, and price points available. And of course, please call me, or send me an email / text, to discuss any thoughts about your next home, the buying process, and the most important next step.
Beware of looking at new construction homes with a disadvantage. Builders are sophisticated sellers very capable of representing their own interests. Ask me about representing you at no cost to you.
Get My List of Hot Properties »
When It Is Time To Sell Your Home: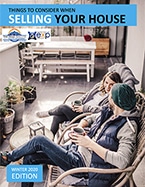 Find out how much your home is worth and download my free guide for home sellers for helpful information. It is important to choose a REALTOR® who can develop an effective marketing strategy for your property, negotiate well on your behalf, and has the knowledge to provide an accurate market comparison so you can determine the right asking price. The market is more balanced now and your asking price is an important component of your selling strategy. Contact me today to learn how your home stacks up against the competition and how we can position your property to sell quickly and for a good price.
My Denver real estate blog has loads of useful information for home buyers trying to figure out what they want to do…
Real Estate Housing Market | Buying a Home | Selling a Home | Financing a Home | Renting | Homeownership | Investing